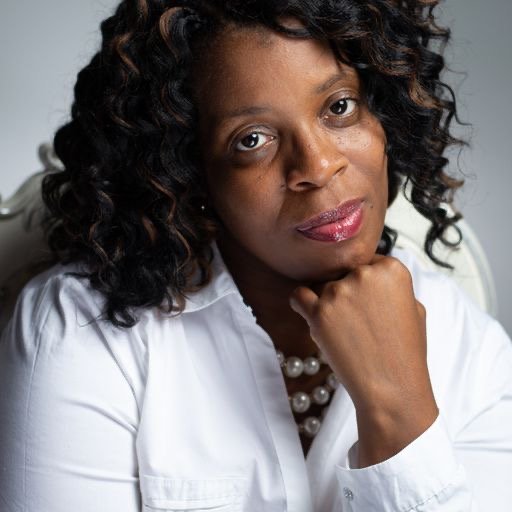 Tramaine McNeal Wimbush is a Pastor, Speaker, Coach, Mentor, and Author. She is the CEO and Founder of Full Circle Life Coaching, wife of  Pastor Gregory L. Wimbush for over 25 years, and has a blended family of eight children. She has five daughters, three sons, and 17 grandchildren. Tramaine is the  1st Lady at God's House of the Remnant Ministries. 
Beyond her Coaching certifications, Tramaine has helped women break free from being enslaved to their thoughts for over 20 years. She has been a certified Life Coach for five years, helping women reclaim their power and teaching women and men how they can heal from the inside out.  The strategies she applies to free herself are the same as the ones she uses on her clients. Tramaine and her husband have been in ministry for over 20 years and have been Pastoring for over 13 years. Her role at God's House of The Remnant is to pastor the church and teach her members to go from being a member in God's house to true discipleship. The Remnants' motto is "Teach One to Reach One" Twice a month, they provide food, clothing, and financial services to families in need in the community. Awakening From Within" subtitle: When Purpose Comes to Life is a book she is working on coming out later this year. 
wasn't big on going to school. The most I got out of that was the extracurricular activities, the field trip, and getting new clothes, shoes, books, bags, and school supplies
Growing up was a challenge and as my brother would say," We shouldn't have made it out of the "Hood," but we did." We went from a two-parent household to a one-parent home early in life. I was too young to remember. However, I was raised by my mother, a single mother of 4 at the time. You would have thought my mom was in the military because we moved three times to my calculations, which caused us to start over with little to nothing. I remember sleeping on the floor in the projects in Norfolk, Va, and then moving to Friendship Village in Virginia Beach in the 1st or 2nd grade. I don't recall; I was too young to remember.
The struggle was real growing up on government assistance and not being fed for a month. I remember fixing a bowl of cornflakes and going into the refrigerator to get some milk, and I didn't have enough to eat my cereal. I had to grab the powdered milk and mix it with water to add to my cereal. That stuff was gross, but I had to do what I had to do so I wouldn't be hungry. One thing I can say is I never complained because I would always find some change in her drawer, and I would go straight to the candy lady or the store. I wasn't big on going to school. The most I got out of that was the extracurricular activities, the field trip, and getting new clothes, shoes, books, bags, and school supplies. Oh, I did like English class, but that was only when it was time to write a paper. I used that time to express my feelings on the topic. With that being said, I only did enough to pass to the next grade. 
There was no
Your teeth knocked out
When it came to core values, we were taught the basic stuff, in my opinion, Like staying out of grown folk's business, so we either had to go upstairs or go outside. Our curfew was when the sunset, and there was no running in and out or you had to stay in. There was no talking back, or you would get your teeth knocked out. We completed our chores before we went outside. I remember a few of my mother's sayings growing up, like " I can do bad all by myself." Or "When you get married, Make sure you marry a man with money." "You don't need anybody that is going to bring you down." I didn't understand why she was telling me all that stuff because, at that time, it didn't make sense. Oh, but It does now. My mom grew up in a Christian home, so  I couldn't wear makeup, braids,  short or tight clothes—everything else we had to learn on our own, in church, or from the streets. Anything else outside of God was off-topic.  I found birth control in her drawer, and she told me it was candy. Nevertheless, She did what she could, and I'm grateful for that. My father came from a Christian background as well, and he was strict when it came down to the things of God. He wasn't perfect, but he didn't believe in us displeasing God. Well, shall I say me because I feel like he was harder on me than he was my brother. Every time I turned around, I was going to hell, or God would kill me for my sins. He would quote scriptures on what I was doing wrong, and I would cite one with what he was doing wrong. Growing up in his household was tough. I wasn't used to someone riding my back every time I did something. Things got better when we started going back to church regularly. My father had more help, and it was just what I needed. I was going faithfully. I learned more about life, how to carry myself as a young girl, and proper etiquette when eating at a table. The First Lady stepped in, the mothers, young adults, and the one who adopted me as her daughter, Janice Sandelin. God had blessed me with what I needed most, and that was love.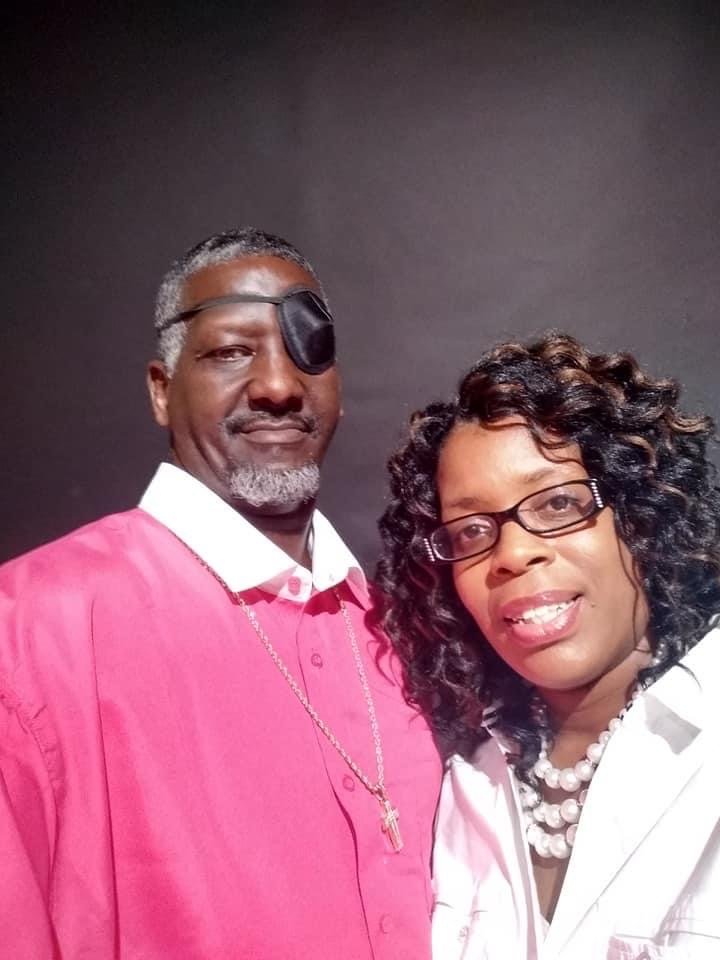 Please share with us your career journey and what influenced your path. 
I  was about 12 or 13 when God called me to do His will. It was a feeling that I had never felt before. Back in those days, women weren't allowed to preach, so I wasn't sure what I was able to do in ministry. Yet I knew I had a calling, and I knew it was more than singing and teaching. I started off teaching my teddy bears and my doll babies the word of God.
As time passed, I would pray, sing and dance before the Lord. Then I would end it with the word of God. Some days it will be the sermon from that day or whatever passage I felt I needed. The choir director would give us tapes before our next rehearsal. However, I would also use them to help me usher in the presence of God. I would pray, sing and dance before the Lord. I loved God with all of my being, and what I wanted to do was to please Him and stay in His presence. One Sunday morning during service, I remember telling God I wanted to be just like him when I grew up. I want to help others be healed, delivered, and set free. At the age of 13, I was raped, and that took me down a dark path, and I thought I would never see the light of day. I became a mother at 15, and I thought my life was over. One day on my way to the babysitter, I told myself someday I would be able to help other teen moms, so they won't have to struggle like me. I was single and felt so alone, and I didn't want other women or girls to have to stay in a place they could be free from if they had a little bit more guidance. All I wanted to do was create a safe place for women to get what they needed to succeed in life. I knew that life wasn't over. We just needed a little helping hand and someone to teach us how to be successful, even as teen moms or single mothers with little to no guidance growing up. Therefore I took it upon myself to take on the task I knew I was called to do. At that time, I was only 16 and still in school and working a part-time job. So all I could do at that time was help buy clothes off my Sears credit card, among other things I had in my possession. Later on in life, I got married. We started doing the lord's work on the street corner, then going from house to house. A few years later, we started a church at home and then transitioned to a building, and the rest is history.
How can women tell their thoughts enslave them? 
You are stressed out, and you are having trouble sleeping. You will also have racing thoughts Thinking that you are not good enough or not deserving of a better life. 
Did I do this right? Did I say that right? How did I sound? Day in and day out, all you do is think about what could happen or what someone said five years ago, or you are always in competition with someone. 
I broke free from those crippling thoughts by conversing with myself and thinking about what I was thinking about. Doing so aided me in becoming more aware of my thoughts. 
This way, you know where you are and what you need to change; it's also best to write this down. You have to change the way you think. You have to know and own your worth. Once you know who you are, you can change how you feel. Make a gratitude journal. 
Make time to think about what you are grateful for, and it will redirect your thoughts and mood. Happiness and Joy will flood your soul.
What does reclaiming your power back mean to you? 
Permitting myself to be authentic while breaking all cycles that have held me hostage.
From your experience, how important is it for women to reclaim their power? 
You must be who you are and fulfill your purpose. You have to agree with every decision that you make in life. It's ok to seek godly advice, but it must line up with your beliefs and values as well as the plans that God has for your life. We often make sure others are happy and satisfied while we go home or go to sleep at night with the should've could've would've when it doesn't have to be. 
Christ has set you free. Now walk in your freedom; you owe no man but to love them. If you keep giving others Your power, you will find yourself in a state of depression, knowing what to do but finding yourself not doing it, trying to please others. It's time to get off the emotional roller coaster and live.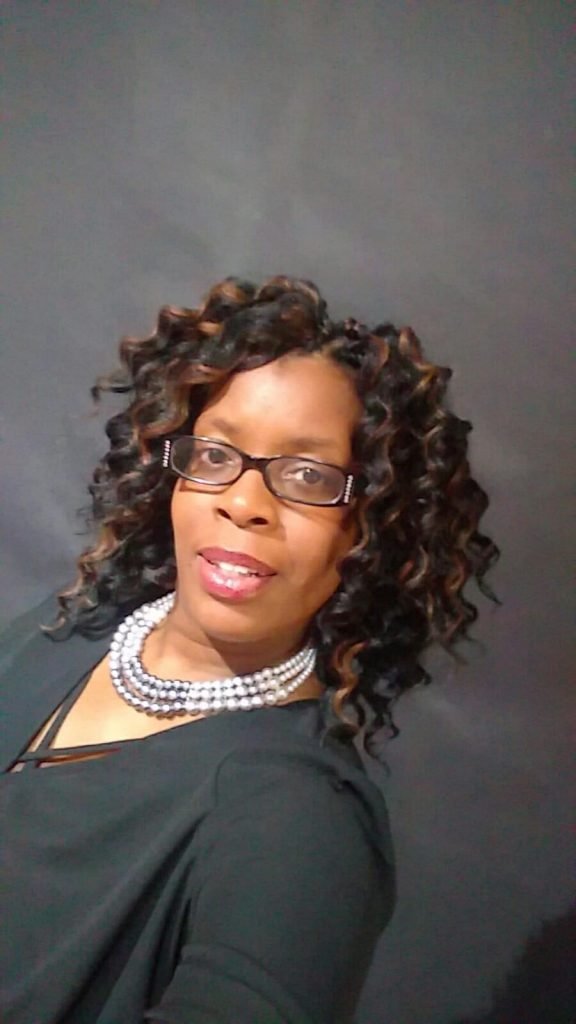 What does purpose mean to you? 
Having the determination to achieve plans for my life. When I was 20 years old, I asked God in prayer one day what my purpose was here on this earth, and He then took me to  Jeremiah 1:5, which says, "I knew you before I formed you in your mother's womb. Before you were born, I set you apart and appointed you as my prophet to the nations." From that day, I had something that I knew had to be attained, and that's what purpose means to me.
What is the biggest challenge you have had to endure? 
My biggest challenge was overcoming my fear and anxiety. Fear had me paralyzed. I was full of  Fears of failure, fears of success, fear of what others were going to say. Will I have the support of my husband? How am I going to balance my personal life and the ministry? It felt like my thoughts were running in a marathon. My heart would start racing, sweat would drip, and my breathing felt like I was having an asthma attack. Boy, I didn't know what to do with myself; however, I knew I couldn't fulfil my purpose like this. I had to seek help, and that was because, at that moment in my life, I was drowning. I started going to a therapist, who gave me strategies to overcome all my fears. Just face the fear, and I would say, "I can do all things through Christ, which strengthens me Philippians 4: 13. This scripture was given to me at the age of 15 by my Bishop Samuel Green Jr., and I will never forget it. No matter what I was going through, I always held on to this passage and read it before the fear in the middle of my fears and afterwards as a reminder that I can do anything if I try. Don't be like me and have a book of excuses as to why I couldn't get started. I also started taking Coaching Courses to learn more in my field and ask questions. No question is a dumb question; the only dumb question is the question you don't ask. Most of all, get healed. I've found myself doing more once free from past trauma and pain.
What is the greatest lesson you have learned from your past? 
The greatest lesson I've learned is never to stay silent after you have experienced any trauma and to seek help. When I was raped, I never told a soul until I co-authored Shine over 25 years later. That was because I was always told what goes on in this house stays in this house, which made me scared to tell anyone, even my parents. In hindsight, I didn't make the best decision, but now I am still here to tell my story, and I empower others by telling them to seek help. Just make sure it's someone you trust who can help you get healed or redirect you to a professional who can. You don't have to sit and live in isolation, locked up in your mind. 
How can others plan for their future?
First, you must have a vision; you must know where you will put a plan in place to achieve it. Second, you have to visualise it before you see it. See yourself as if you are already at that place. Take the time to think and write; think about where you want to be in the future and what you want to accomplish. 
Third, you want to put them into goals starting from short-term to long-term goals. This way, you can stay focused and consistent in working towards your goals, and you will be able to achieve more.  
Fourth, what activity do you have to help you work towards your goals? 
Fifth is timely. Every goal needs to be time-bound. 
Overall, make sure you are creating smart goals that are Specific, measurable, actionable, realistic, and timely. Also, add the 5 W's:
Who is going to be involved in reaching your goals?
What is the outcome you want to achieve with your goals? 
When do you want your dream to be accomplished? 
Where is it going to take place?
Why do you want to achieve this goal? 
What is next for you? 
I launched my podcast  April 25th, "Living Life full Circle with Coach Tramaine ", and November 1, 2023, my YouTube channel. I will launch my first book as a solo author and a new coaching course called Healing from Within. I am relaunching my coaching business on May 11, 2023, and freeing up my calendar for speaking engagements and workshops. I'm so grateful for the task I am walking into because I can help others heal and be who God has predestined them to be. We all have a second chance, and I'm so grateful that He considered me, and I praise the Lord.