Debbie J Baxter is a published author, musician, songwriter, gospel artist, mother of three, grandmother of six, great-grandmother of one, retired nurse, retired office specialist, and divorcée. She has always had and has a passion for helping others. 
Having been married and divorced twice, it seemed as if Debbie would live the remainder of her life with low self-esteem, shame, and belittlement and end up with nothing to look forward to in life, especially having been "a preacher's wife,"  and a leader in "the church," but,  God had other plans, and used those things for her good, to help her and others who might find themselves in similar situations. Being part of the book "Shine, An Anthology Of Healing," allowed Debbie to share a portion of her life's journey through fear, loss of identity, mental and verbal anguish, and overcoming those obstacles, regaining "her voice," not even realizing she'd lost it, or even had one, yet reaching a place that despite it all, she would one day "Shine." Debbie enjoys singing, traveling, family and friends get-togethers, bowling, movies, and food.
My place of birth was Pineville, LA, and I was raised in a small town, Lecompte, LA.   , attended kindergarten in San Francisco, CA, grade school at Carter C Raymond, and graduated from Rapides High School. Traveling in the summer with my late grandmother, Beatrice Millhouse, who always packed treats for the trip that were my favorites, I'd anxiously wait to get on that Trailways bus and go for a journey. Influenced at an early age by my grandfather, the late Bertrand Millhouse's morning singing/devotion, singing, and music became my passion.  I took piano lessons at the age of 12, but only for a short time.
Quick to play by ear,  my grandmother gave me an old family piano, and I play (would  bang every day) with my parents, the late William and Beatrice Baxter, encouraging me with these unforgettable words," Keep at it baby, you doing good." While attending a service one Saturday evening, the people began singing, me noticing no one was on the piano or any other instrument, so I slowly went to the piano and began to play for the service, and that led to my being approached by Glenda Williams, and asked if I'd be the musician for their Junior choir at Mount Lebanon Baptist Church,  once permitted by my Parents to do so, my music journey began. Though an only child,  my parents instilled great values, and work ethics, into me, stressing the importance of hard work, earning, and never seeking entitlement. No, Baxter's did not play that! 
 What does having a "voice" mean to you?
Having a voice means I'm able to verbalize my opinion(s), have an identity, and not simply identified by association with certain people, being heard as well as listened to, and never shut down as something that is not relevant, being transparent enough to learn from and share my errors to help others avoid similar mistakes. 
Many women have or are experiencing divorce. What did you learn about yourself in this process?
During my lifetime, lessons learned are that there will be times when decisions have to be made, sometimes hard ones, so that life at its best can be enjoyed. Becoming a divorcée, I learned and understood that being a whole person was still my portion. I  still had purpose and destiny, was and am loved by God, and I still had and have the opportunity to live, love, and be productive to the fullest. Divorcé wasn't a sentence to misery but rather a road to liberty. 
Shame came
I wore for many years
What has been the most painful moment, and how did you overcome it? 
The most painful moment was July 3, 2018, at about 3:24 am, the phone rang, and the voice on the other end said, " Miss Debbie, I'm calling to tell you Mrs. Beatrice passed." The loss of my mother was devastating, and even to this day, it's challenging.  Getting through each day is a process and comes from my holding on to the beautiful memories of and with her, her smile, and her words of wisdom.
 Shame is a tool that has been used to belittle or silence women. How did you overcome shame?
Shame came my way because I felt I was not "good enough" because my singing voice wasn't like someone else's, my piano playing wasn't as great as others, and my articulation wasn't as on point as others I admired. Silence was the coat I wore for many years, but then God sent a messenger to tell me that I was his and never give in to shame again, but rather, begin to let the light he gave to me shine, and he would do the rest, and I did! Shame is someone else projecting their insecurities onto others instead of focusing on correcting their shortcomings but rather redirecting. (My interpretation.) Shame isn't about you. It's about whoever attempts to bring it to you. Remember that and press your way because you're worth it!
What was your experience as a preacher's wife? 
 The  story of "lost identity"  is all too familiar to me,  having been a "pastor's wife." The expectations and standards were very high, but I encountered the mere meanness of some in the "church." Being talked about because of my mode of transportation, my choice of where home was, etc.,  and the fact that meeting a certain standard wasn't accomplished by me. If not associated with my then-husband, the "Bishop," "I was nobody, I was hurt, I cried many tears, and had low self-esteem until one day, looking into the mirror, I spoke to myself, "you are enough, and you're going to do just fine." Belief in myself became my portion and moving forward became my priority. Misconception, if not attached to someone of "status quo," you're a nobody! God created all in his image and ordained purpose for all. Know that you're not a failure, you have value and destiny, and never let anyone make you feel less than. Be You, focus on what God says you are, and be that, not according to the book of "people."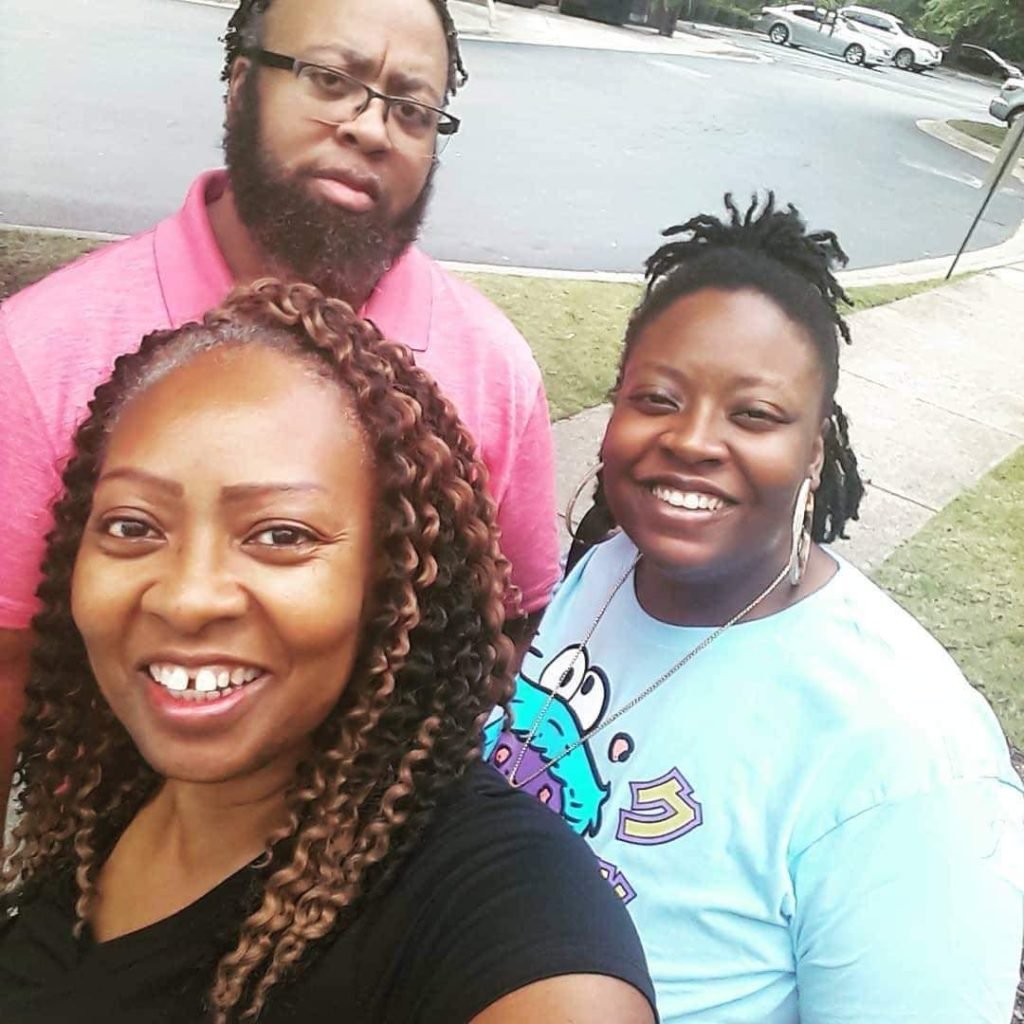 What have been your proudest moments? 
Some of my proudest moments have been the birth of 3 beautiful children, Brian, Jacob, & Courtney. Watching each of them walk across that stage during graduation. Listening to my eldest son Brian go from every song he played sounding the same to now hearing him play the most anointed music I've ever heard, getting together with all 3, singing, writing songs, and finally accomplishing having some of My songs copyrighted. My first single, "God Said It," was released at 62. It taught Debbie that it's never too late, but you must start and hold fast to your dreams. God never lies, His promises are true, and they shall come to pass
What does Shine your light mean to you? 
Shine your light means being transparent, allowing my experiences, whatever God-given talents permeate through me daily, be that a kind word, hug, helping hand, encouragement, moral support, singing a song from the heart, or whatever can be done to lift, brighten up, allow someone to obtain breakthrough, live a life of purpose, do that. She accomplishes this through being a servant, via hospitality, musically, words of encouragement, or however God unctions it to be done.
What is next for Debbie?
Next for me is promoting my single," God Said It," working on the video for that song and another original song,  supporting my daughter Courtney Renee in pursuing her musical dreams, getting started on my book, continuing to write songs, walking through opened doors as God manifests them, and making a difference, encouraging others to believe in who God says they are, have, can and shall do, and that every part of your life has a tremendous purpose because you do matter!