Evangelist KaTonya Freeman has a heart for people to overcome every adversity and see their full potential in every area of life.  She is an author, servant, encourager, ordained Minister, and songwriter. She is a wife to Van Freeman, and they are proud parents of 7 children. She went to Mitchell's Hair Academy and obtained her cosmetology license, and she is known for being very creative.  She is now a stay-at-home mom.
KaTonya is a longtime member of City of the Great King, where Dr. Marvin Smith is the pastor.  She has served as associate pastor, youth pastor, board of directors, planning committee, evangelistic team, and many more. She operates in the gift of helps and love.  She serves and mentors people wherever she goes.  KaTonya loves to spend time with her family, cooking, listening to music, reading, and helping others. She is co-author of Faith on Fire Daily Devotional book and also the latest book, Shine An Anthology of Healing.  She participated in  Shine An Anthology of Healing documentary with phenomenal women.  KaTonya has gained freedom through forgiveness.   KaTonya's mantra is KINGDOM MINDSET 100, KEEP IT GOING.  With a Kingdom Mindset, we have a mindset to please God and do His will 100 percent.  Yet if we fall, we are to get back on course and keep it going.  A Kingdom Mindset will stay the course no matter what.  One of her favorite scriptures is Philippians 4:13 "I can do all things through Christ who strengthens me."
I remember being in a low place from things that happened to me in my youth.  What brought me out was confronting my adversary, not with harsh words or anger, but kindly telling him that I forgive him.  Immediately after forgiving him, I felt a release within myself. My adversary was no longer controlling my path. Forgiveness doesn't look for apologies.  True forgiveness will have you walking in a heart of love and peace.
 Growing up in a single-parent home with a mom who had a disability and limited resources was hard sometimes.  My mom did whatever it took to give my brother a happy childhood.  My mom would have Easter egg hunts in our home at Easter; we would play board games or who could color the best.  
My mom was visually impaired,  but it didn't stop her from taking us to the park.  The most impactful thing that my mom did for my brother and I was to teach us about the love of Jesus.  We went to church, studied God's Word, and prayed.  The reason I was picked on the most as a child is what saved my life (the love of God).  Other kids called me church lady, But that little church girl learned about forgiveness and was able to apply it to her life as an adult.
What is the definition of love to you  
Love to me, is not just a word but an action.  Love is compassionate and unconditional.  Love is something that is shown to everyone, even your enemy.  Love is power.  Walking in love can change the atmosphere and even your adversary.  I believe our love is like a light in a dark room.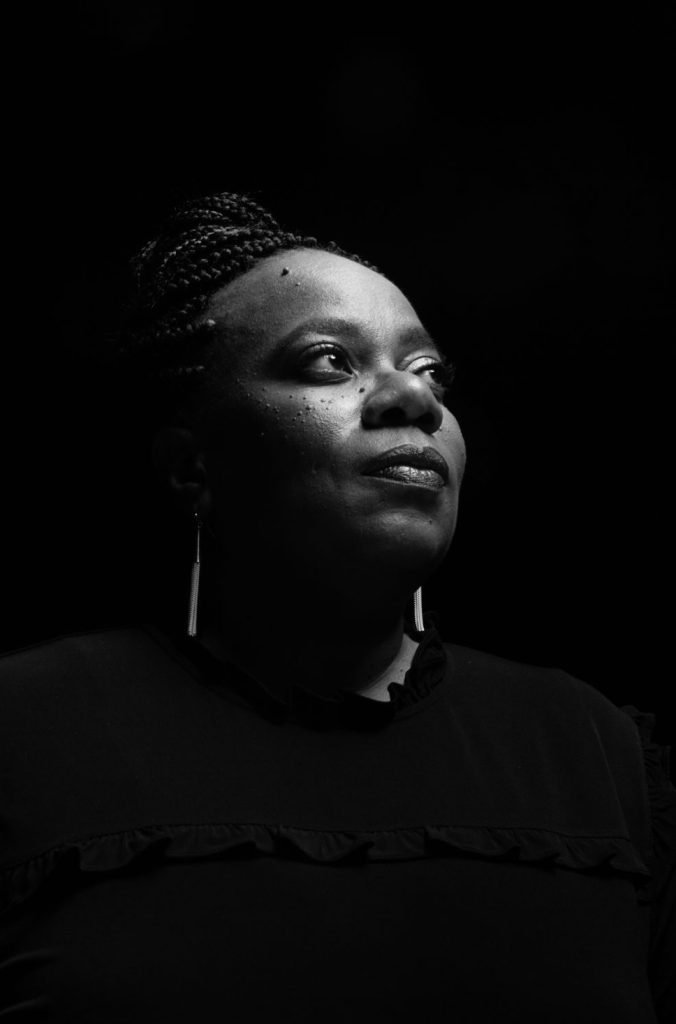 What is the connection between Healing and forgiveness?
Forgiveness goes together with the process of healing. They are like partners/best friends; they go together and work well together.  We can experience many traumatic things in life from someone else, or even ourselves, that can cause unbearable hurt mentally or physically.  When we are hurt, we pray and search for healing.  In the process of healing, we need to forgive wholeheartedly.  Sometimes it may feel hard, but that's when you talk to God and ask Him to create in you a clean heart and renew your mind.  Be honest with God in conversation and let Him know that you desire to forgive. 
Forgiveness may feel hard because of the magnitude of how and who hurt you.  The enemy doesn't want you to heal.  Therefore he will do everything in his power to cause you to walk in on forgiveness and replay the pain that had been caused in your mind.  The power of forgiving is like a ton of bricks lifted off your chest. Healing is your portion
True freedom is
Controlled by my past hurt
What was the most challenging experience you have lived through? 
The most challenging thing was the thought of confronting my adversary.  I believed my power and freedom resulted from staying away from the person that hurt me. True freedom was being able to live day by day without being tormented in my mind or controlled by my past hurt. When I chose forgiveness, I learned it was part of the process I was missing for me to heal completely.  I also learned that it wasn't about the person that caused the pain, but it was about the aftermath.  It was about me not being able to fulfill my purpose in life. 
My happiest memory is when I got my freedom back through forgiveness.  After that day, I could feel the freedom and peace even around my adversary.
My proudest moment is that I didn't let fear stop me from forgiving. I have peace and joy.
What's the importance of Mentorship? 
In ministry and outreach, you are in contact with many people that are looking for love, compassion, guidance, encouragement, and hope
The greatest challenge that I've observed in those that I mentor 
Is not having the right solution that they are looking for.
What is a kingdom Mindset?
A Kingdom Mindset is a mindset to please God and do His will 100 percent. Yet, if we fall, we must get back on course and keep it going! A Kingdom Mindset will stay the course no matter what because of the love and forgiveness that God has for us.
What's next for you?
I'm now in the process of publicly launching my outreach that I have been working on for years behind the scene.