Renee Summers lives in Winston-Salem, North Carolina. She was born and raised in Greensboro, graduated from Dudley Sr. She went to  Elon University and graduated in May 1988 with a Bachelor of Arts degree in Psychology. 
Renee was ordained as a minister in November 2013 at We Are One Christian Fellowship. She was licensed in North Carolina as a life and health insurance agent, as well as a Medicare Supplement and long-term care insurance agent. Renee has been married to  Randy Summers for 35 years and has two children, Christina, 33, and Matthew, 31, and three grandsons, Tyler, Carter, and Greyson.  Renee worked for Bank of America for twenty-five years as an Assistant Vice President. She was an executive analyst and a proficiency trainer. 
Renee is a passionate entrepreneur helping grandparents and loved ones provide peace of mind to those who matter to them most. Her calling became apparent when she was the caretaker for her elderly parents. She was their durable and health care power of attorney while they lived. Renee's observation of her childhood neighborhood being bought out by real estate agents and rented back to the community, leaving the original heirs owning nothing, gave her the fortitude to educate people on estate planning she experienced her mon and dad's important role in their grandchildren's life by viewing her own children childhood memories of them. Renee knows first hand that grandparents impact their grandchildren's lives in many ways. She desires to motivate her grandparents to develop a close relationship with their grandchildren and to provide acceptance, patience, love, stability, wisdom, fun, and support to their grandchildren. She exemplifies the meaning of "no excuses" as she triumphs in entrepreneurship with polymyositis. Her tagline says it best" Leave a legacy, Not A Bill." 
I was bullied
Elementary to College.
I was born on November 30, 1963. I grew up in Greensboro, NC. My childhood was not splendid, and I had many self-esteem issues. My father was an alcoholic for 15 years of my life. I saw my mother struggle to make ends meet and continually believe in God for her husband's deliverance. You would think that would be enough to overcome, but it was not the case for me. I was bullied and disliked from elementary to college. I had low self-esteem. I would go home many times and tell my mother I was ugly and ask her why  I didn't look like someone else. My mom would often say those kids are just jealous, but I would say my friend Sheila is pretty, and she is not treated like me. I began comparing myself to others, never fitting in with the crowd.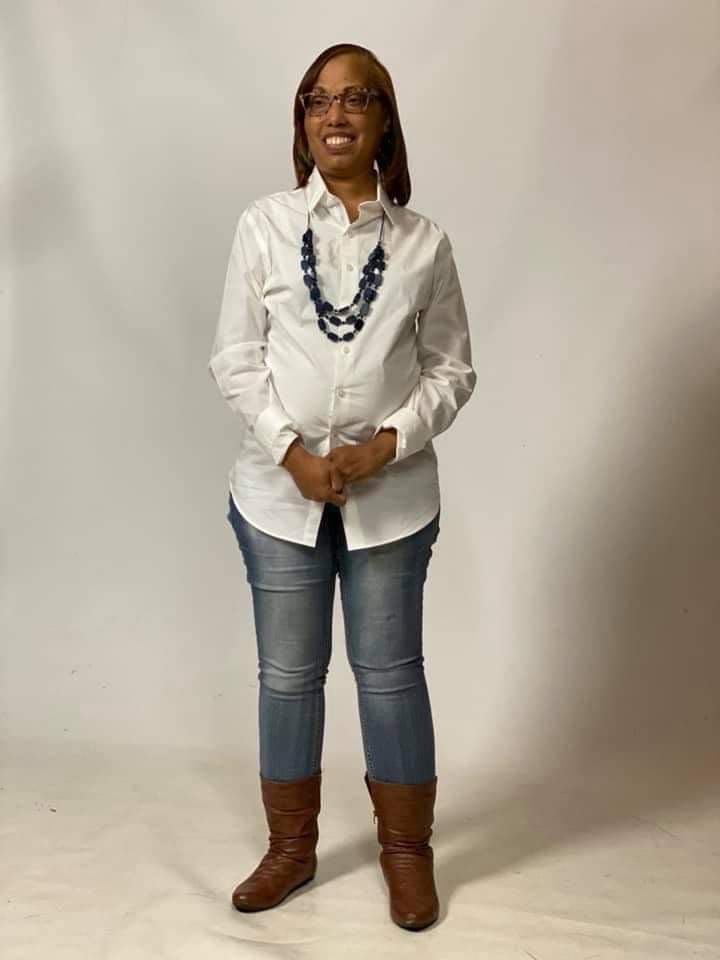 Challenges you overcame while building your self-esteem 
I had low self-esteem due to severe bullying while in school. I would compare myself to others and feel I was not pretty or smart enough. This changed when I developed a consistent prayer life and sought the Lord. I started committing to the word of God, Psalm 139:14; I am fearfully and wonderfully made. My values are not allowing circumstances and excuses to determine my outcome. It would help if you thought outside the box.
God will develop character, but we must walk it out. Pain is inevitable, and tears will be shed. Strength comes from endurance when you press your way by faith. You must keep the main thing precisely that, the main thing. You will meet many people, but you must never forget your confession. Don't be quick to judge but don't accept another person's opinion. Plant people in your life who are movers and shakers. I can describe my life as a familiar bible story, Shadrach, Meshach, and Abednego. I have been through the fire, but you can't smell the smoke. 
Misconceptions in society towards anyone with a disability 
Society will place stipulations on you and misconceptions if you allow them. I know this through personal experience. I have a muscle disease that has become aggressive in the past two years. I have a transport chair when I go outside my home. Society looks at a physical disability and assumes that you don't have a constructive mind. I often say, "It's something wrong with my muscles, not my mind." A great example is this, I have an estate planning business, and I was at the courthouse with my brother-in-law after my sister's death. I had completed all the paperwork which I presented to the filing associate. We had one more form to complete, and once we did, we went back to the clerk. I reached out my hand for the information she had as she was giving instructions; she looked over at me and handed the paperwork to my brother-in-law (who has a mental illness) only because he and everyone in court were standing up except me. He handed the paperwork directly to me, and the representative looked astounded. People see my chair and  immediately assume I can't think for myself. I have been accompanied by my husband or daughter to doctor appointments, and the doctors have asked them questions about me as though I don't understand. Once I open my mouth and they hear my voice, they take note. Society sees you as lifeless, just waiting on death. 
I often tell my team when you say I can't afford this, your brain shuts down because there is nothing to respond to, but when you say, how can I afford this your brain immediately becomes creative. When I was working in the banking industry as a proficient trainer, I had an accident and I fell in the elevator due to muscle weakness. My daughter was working at the bank at that time, and she spoke to the security manager. They responded quickly and informed me that I could have my working environment designed for my safety. At that point, every morning when my husband dropped me to work, security would carry my bags and walk me to my desk before and to my car after work. I also had the appropriate chair that I needed to utilize to stand. You never know if you don't ask. People should educate themselves on the policies that affect them as an employee in a corporation.  Through challenges, we learn many things about ourselves. I learned not to pay attention to other people's appearance because I don't go home with them. I must be creative. I always have mentoring partners who know more than me, or I will not grow. Since I started sharing my story, I have been inspired  to follow through on my mission to succeed; I know that I have a purpose, and I need to tell my story.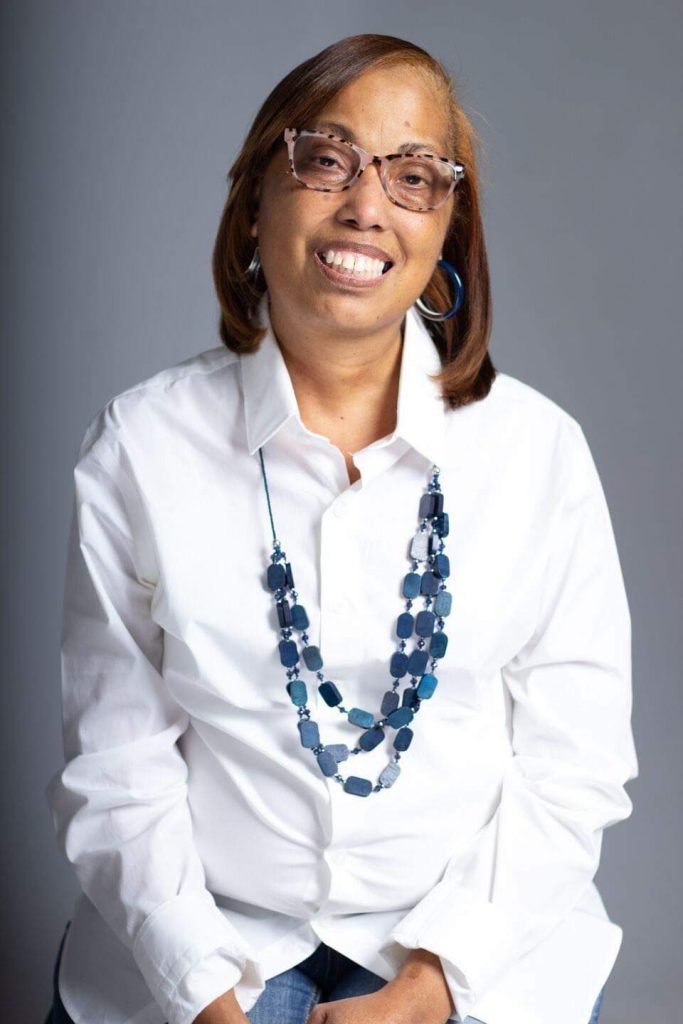 What are your proudest moments?
One of my proudest moments was when my mother had just died at home, and I was at her bedside. Her doctor called me and said they had just informed me that Pearlean had died; he then said, you should feel no regrets because you took good care of your parents. Despite my disability, I honored their wishes to die at home, and that is how it ended. Now I have their home as a rental property. To God be the Glory.
What do you love most about your life currently? 
I have seen many triumphs in my life, starting with my dad, who gave his life to the Lord when I was 15 years old, and he made a complete turnaround. That was my introduction to seeing a person's desire to change and love his family. I am on a path of growth currently in my life in many areas. I have a great relationship with my family, growth in the ministry in teaching, and my entrepreneurial movement. God is opening doors only he could design. 
My life has changed since I started sharing my story
I am so overwhelmed to see how many people listen to me share my story. For a long time, I didn't think my life was fascinating, but it has been revealed to me that I am encouraging many people. My heart is overflowing with thankfulness that the obstacles I faced have become a platform for restoration.
What does a life of purpose mean and look like to you
A life of purpose looks like the start of a new day. You awake with thanksgiving and a vision for life. You feel needed and know that someone is counting on you to move forward so they can see the sunshine on a cloudy day and the stars in the fog at night. 
What is next for Renee?
The next chapter of my life involves my desire to become the first-known millionaire in my family. I have created a long-term rental from my parent's home and an Airbnb, which was the home of my late sister Joyce. Now I have two properties for my children. I am going to acquire more real estate. My vision for Gramps4Growth is international. I want to inspire grandparents to understand why God has allowed us to inspire the next generations. We have a responsibility to help them spiritually, academically, financially, and emotionally. Our grandchildren should place our pictures on the wall and have pride that that grandparent(s) placed value in their growth and success. The importance of health must be shared with your loved ones. We must break the unhealthy habits that were passed to us from our families, which they didn't understand the effects of. We have an opportunity to enlighten our grandchildren. As God directs my steps (Psalm 37:23-24), I will begin to build a legacy