Kimberly Mills Williams was born and raised in a small North Carolina town Kinston (also known as "Da K"). Kimberly attended Kinston High School, where she was one of the only females in computer programming classes. Growing up, Kimberly always loved fixing things; as a young child, she would take her mother's home phones apart to make them ring differently. And as she grew older took her uncle's computer engineering books and self-taught herself to build/break and fix computers.
She completed her Administration Courses at Phillips Jr. College, Raleigh, NC. Upon completing her studies in Raleigh, she moved to the San Francisco Bay Area, where her love for computers grew. Kimberly loves to spend time with her grandchildren in her spare time. She loves to take her granddaughter to the park and exercise. She believes in teaching her grandchildren the importance of physical fitness early. Kimberly was diagnosed with Hidradenitis Suppurativa and learned different foods and excess weight contributed to her discomfort. Hence, learning to cook her favourite foods healthy is truly a passion. She works on her physical fitness and nutrition routine daily and concedes there's always room for improvement. Kimberly has received several awards for her selling abilities in the corporate world. She's won several awards and trips for her contribution to different organisations. Presidents Club Awards for yearly achievement, Kimberly was a Salvation Army Christmas Volunteer for two years with her children. She has spoken at church fundraisers and will get on social media to inspire people to get into their health. Kimberly was raised by her mother and grandparents always to be able to take care of herself; she now lives in Clayton, NC, with her two children and two grandchildren. Where she continues to inspire people daily. Kimberly hopes to help people positively transform into the mirror image of what they see within themselves.  In 2011, Kimberly decided she was tired of living in a mental hell and needed to find a way to heal. She started to journal and then discovered she loves to write; even with language arts being her weakest subject in school, Kimberly believes if you have a desire and passion for doing something, you should do it.  
My grandmother always told me, "One Monkey Doesn't Stop The Show"
I was born on November 27, 1968, in Kinston, NC, a town now reported to have less than 20,000 residents in 2022. My mother was a teenage mother, so It's always been my mother and me. My father had three more boys I didn't meet until adulthood.  I knew they existed, but none knew I existed until one found me in my early 30s, and the 4 of us have developed a great sibling relationship.  I have never known life with two parents, and that was one thing I desired to give my children.
 Early on in life, I was often referred to as a bastard child, so being sure my children had their father and me marrying their father was most important to me.  I didn't want them to experience the hurt and pain I did as a child.  My mother had me at 18, so I grew up with her, and some of the things I witnessed as a child are things I'm not too fond of today.  One example is I do not like to have people in my house. My mother loved to party, and it was not uncommon for me to wake up to people in our home. I didn't particularly appreciate being left alone as a child. I constantly felt I was in the way of my mother creating the life she wanted for herself. So with my children, I did all I could to allow them to be children. They didn't witness wild parties or people they didn't know in our home. If I invite or allow anyone in my home, I consider them family. 
Some things I take from my childhood that have shaped me now are no matter how it looks, no matter what anyone has to say, this life is yours for you to create.  My grandmother always told me, "One Monkey Doesn't Stop The Show" That to me means just because one person or any person that does not understand the calling God placed on your life should stop you from creating the life He gave you to create. 
What have been the proudest career moments?
I've always been tasked with handling new projects in my career.  In One position, I was known as "The Clean Up Woman " I could take the worst territories, and they would be profitable by the year's end. 


I don't believe we
Be Successful
Being in the President's Club, winning international trips, and bonuses, one thing I can say I'm very proud of is I set a goal to pay for my wedding with one bonus check, and I achieved the goal. It's the small wins that matter most to me. Those personal goals, not just the ones for the company I'm working for. I believe the positions I've held have all been to help me to create the desire God placed within me. I think my life is an example to others that may have come from humble beginnings like mine to show it can be done. I do not believe we have to get a degree to be successful. I look at Oprah Winfrey, Bill Gates, and Mark Zuckerberg, and they do not have degrees, but they have gone on to do far more than society will say we can do without a degree.
Please share three tips for anyone who wants to improve their sales skill
Follow up. We hear fortune is in the follow-up, and it truly is regarding sales.

Listen to learn and understand, not reply

Understand the points of pain in business and be sure your solution solves the problem
You have had quite a journey with your health; what are your key takeaways?
I have a plan for success and ensure. I care for my health before I do anything for anyone. Being obese all my life and now being able to live a healthy lifestyle means more to me than any amount of money I've ever received. I would tell anyone taking the Bariatric Surgery journey to be prepared to change their life; it's not just about losing weight. I gained a life while losing the life I'd known for 45 years. I lost friends, family, and coworkers when I lost weight, and on the flip side of that, I gained a community of people that want to see me succeed.
What challenges have you had to overcome writing your ebooks?
Self-doubt can be a significant obstacle to any project. I've had to seek help from others that have written ebooks for mentorship.
Learning to remain persistent and self-aware of what I'm writing and why.
Creating and sticking to my deadlines. Writing an ebook to publish yourself, you do not have anyone to answer to but yourself, so learning to stick to my deadlines
How do you take care of your mental health? 
Meditation and prayer, I must seek counsel daily from God. I have been in some dark places after WLS, and having actions to attend to my mental health through prayer and meditation are 1st on my list I also seek help from others. It has always been hard to ask for help, but when I'm down, I will call a friend, mentor, or success coach.  Suicide has been in my past; while I didn't attempt to take my life, I thought about it.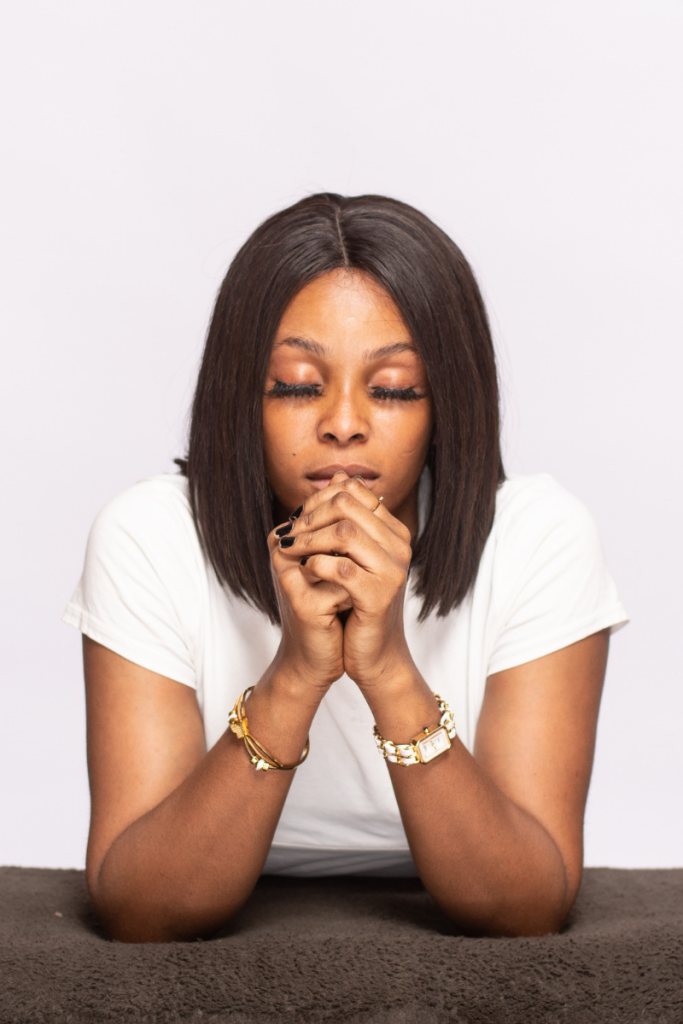 What has been your most significant transformation to date? 
Losing weight transformed my everything.  I recall laying on my bed in 2011, praying I would wake up skinny. Lol, It was at that moment that I decided to get up and do something about my health.  A small voice told me I would lose weight, but I had to do the work.  I remember hearing you would help many people with weight loss, but I thought no one would want to hear from me.  See, I was always told what I wasn't, and that's what I believed for years. You'll never be anything; the only thing you can do is lay up on your momma and have children. I was told that the day I graduated from high school.  No man is going to want you; you're too fat. Aren't you embarrassed to go to the vending machine?  These statements came from people that were elders in my life. Losing weight, changing my mindset, believing what God said I was vs what man thinks I am. I now know when someone says something negative about you, it reflects how they feel about themselves. My mindset change has been the most significant transformation. I do not let things like this within anymore, I would carry those words before, but now I look at the person and know they have no clue who they are and want that same for me when I know who I am in God's kingdom.  
What does purpose mean to you?
What's within me must come out of me to have the happiness I desire. My purpose is to do what God has for me, and when I'm disobedient, my joy suffers. I must live out my purpose for the life I've been given. I intend to do what others think is impossible to show God's people it can be done. I aim to give people a sense of belief in themselves and their God-given abilities. 
How would you love to be remembered?
That I left this place better than I found it.  I want people to remember the great feeling they had after meeting me.  I have strangers walk up to me and share their stories with me all over the world, and when they leave, I always make sure what I pour into them makes their day better.