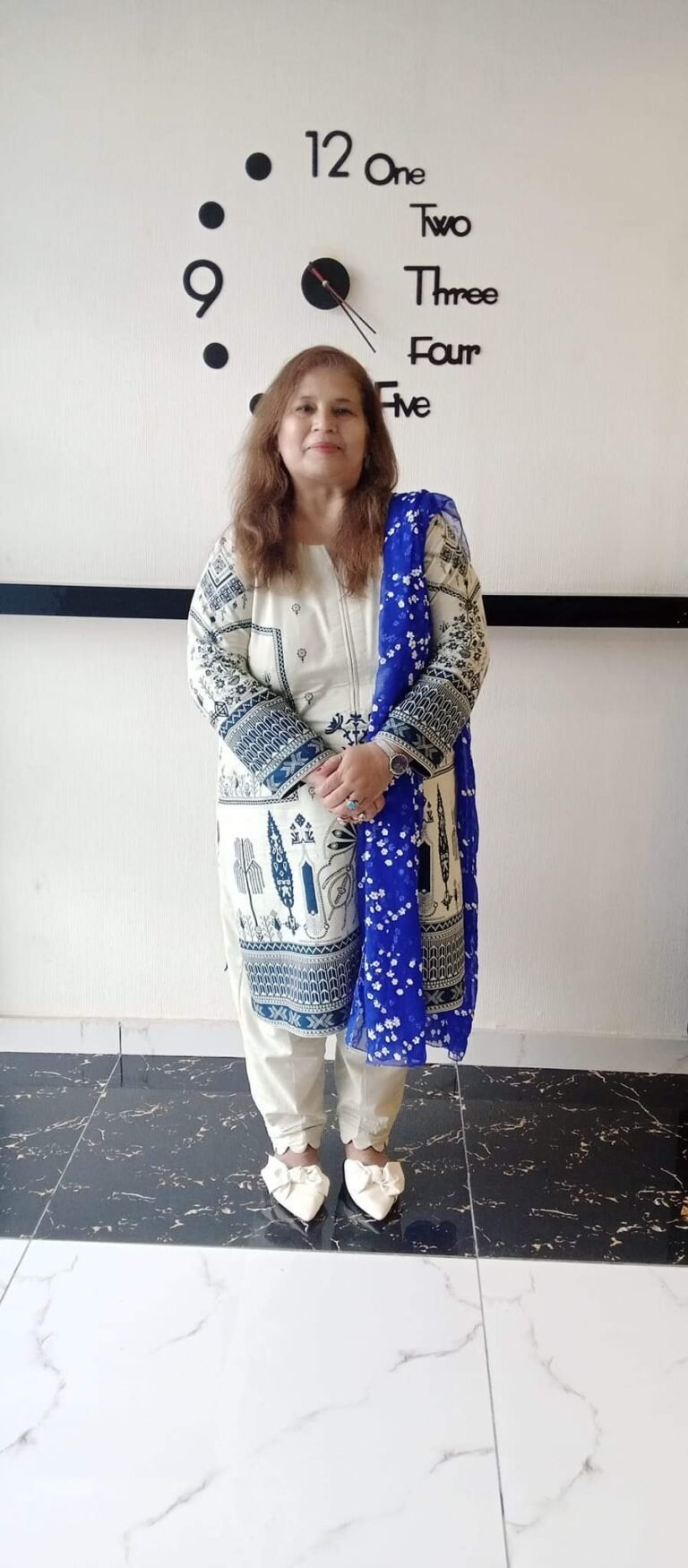 Huma Kirmani Is from Pakistan, an author, TEDx speaker and women's Advocate.
She is a member of Amnesty International, WWPF,The International Women's Writing Guild, INSPAD, GGA, Honorary member of United Nations of Pakistan, Global Citizen Foundation to mention a few.
Huma is the winner of Books for Peace Special Award 2020 and She Awards, Dubai by Ladyz Fusion.
She participated in congratulating American VP Kamala Harris with AMWEC and is the Author of Afghan 'Corridors of transmutation' 'By the Rivers of Babylon.' and 'A Tale of Two Flags.'
Huma started a petition against honour killings, as a womens advocate and activist she speak and writes articles for women's education, empowerment and rights.
She was invited as a Guest Speaker by Global Law Thinkers Society Dacca Bangladesh as a Human Rights Activist.
Please share with us about your early childhood
I was born in Karachi . My parents were educated and very simple . My father admitted me in one of the best schools in Karachi . My school was run by a great lady whose name was Mrs Nasimi . She never compromised on the rules . I was a very timid child who remained quiet in my first interview at the school. I loved to read storybooks and remained in my own fantasies rather my imaginative world.
What values were instilled in you growing up
My father emphasized on education, honesty and hard work . My mother was compassionate and empathetic . I learned these values from my parents.
How can the readers participate in women empowerment ?
The readers may implement the words into action as action speaks louder than the words . As pen is mightier than the sword ,so norms can be peacefully transformed with morality.
How can we support displaced women and children and refugees?
The tragedy of the displacement can be helped out if the war for no reason has to be shut off and the return of the displacement ones has to be resolved amicably , which hasn't been exercised to any such sufferers . We can help refugees children and women by providing them basic necessities of health and education along with the opportunities of entrepreneurship on small scale .
From your experience and work around advocacy for women and children, what suggestions do you have for us to make the world a better place
Say no to war and terrorism which aftermath mostly is human trafficking and enslavement. Law and justice authorities have to be stronger than any ruthless feudalistic approach . More laws to keep the rights of women and children which are supposed to be more patient in the acknowledgment of different identities .
We have to be more vocal and perform more community work to facilitate and provide the basic necessities of life as to respect the civic rights of every human being.
"It's really a wonder that I haven't dropped all my ideals, because they seem so absurd and impossible to carry out. Yet I keep them, because in spite of everything, I still believe that people are really good at heart." Anne Frank
Do you reckon your ability to dream and visualize has played a huge role in your life
Oh yessss ! I'm and I was a dreamer and as said earlier I was an imaginative child who loved to indulge in day dreaming, what I have learned in life , it's all about humility and empathy to visualize the bitter reality of life .
What drives you to action
Unjust , biased discrimination, ritualistic society 's stubborn attitude.
What has been the most challenging book you authored and why?
A Valediction Forbidding Mourning It's a story of unfair blasphemous allegation.
A Valediction Forbidding Mourning is my most challenging book ; the short stories and poetry are related to the fake charges of blasphemous allegation against the minorities in Pakistan.
What has been your greatest failure and what did you learn about yourself in the process?
My greatest failure to trust some people and they turned out Brutus . What I learned was to never keep blind faith . I learn that I have to believe in myself as hard times come and leave. life is unpredictable.
As an accomplished woman, how do you feel your contributions have shifted humanity or brought change
I'm truly humbled as you entitled me as an accomplished woman whereas in my perception, my journey is on its way to glorify the learning to advocate human rights.
I had made a petition to vociferate for the worst ritual in rural areas of Pakistan related to the stigma of Honor Killing and Child Marriage. The raised voice was acknowledged and heard far and wide but the approved bills and resolution to resolve the disputes are yet to be executed, though the vociferation has dispersed the awareness against such stigmatic issues .
The other dilemma is forced abduction and half widow crisis whose missing spouses are creating a tragedy amongst the war stricken areas along with the crisis of refugees women and children.
I make my earnest efforts to speak and write against this crucial attempt of slavery and the crisis of the missing persons. It will take years to be fairly judged although it makes the hardest trials to be dealt on account of fair verdicts .
What has ever been your greatest fear and how did you overcome it or are overcoming it
My greatest fear was rejection. Later in life , I realized that rejection gave me more power to rise from the ashes of disappointments like a Phoenix.
From your perspective what holds women back
Acceptance in the society as human being . Women are encumbered with various frames of relations to abide by as a compulsion rather to allow them to move and act as a free soul . Education is the weapon for women's survival, comparatively to be a wax doll for men's pleasure .
What is next for Huma
To think in the broader spectrum and would have more power to cry out for human rights . Make emphatic efforts to resolve the conflicts by wisdom and patience , to be more vocal as being the true warrior against the darkness of unjust biased and unfair setup of the society.