Minister Beverly Knox (Davis) resides in Charlotte, NC.  Born in Queens, New York but reared in Charlotte, NC most of her life.  She obtained her Business of Administration with a concentration in Computer Information Systems degree from North Carolina Central University and has been an Information Technology Professional for almost 30 years. Knox has received numerous awards and acknowledgments for her skills and dedication. Currently, Davis is a Vice President & Senior IT Project Manager (currently in the role of Senior Scrum Master) at Wells Fargo. She is an entrepreneur and the proud Founder of A Brighter Day – BND Ministries, a non-profit 501c3 for over 15 years, and  Brighter Day Outreach, a non-profit 501c3 for two years.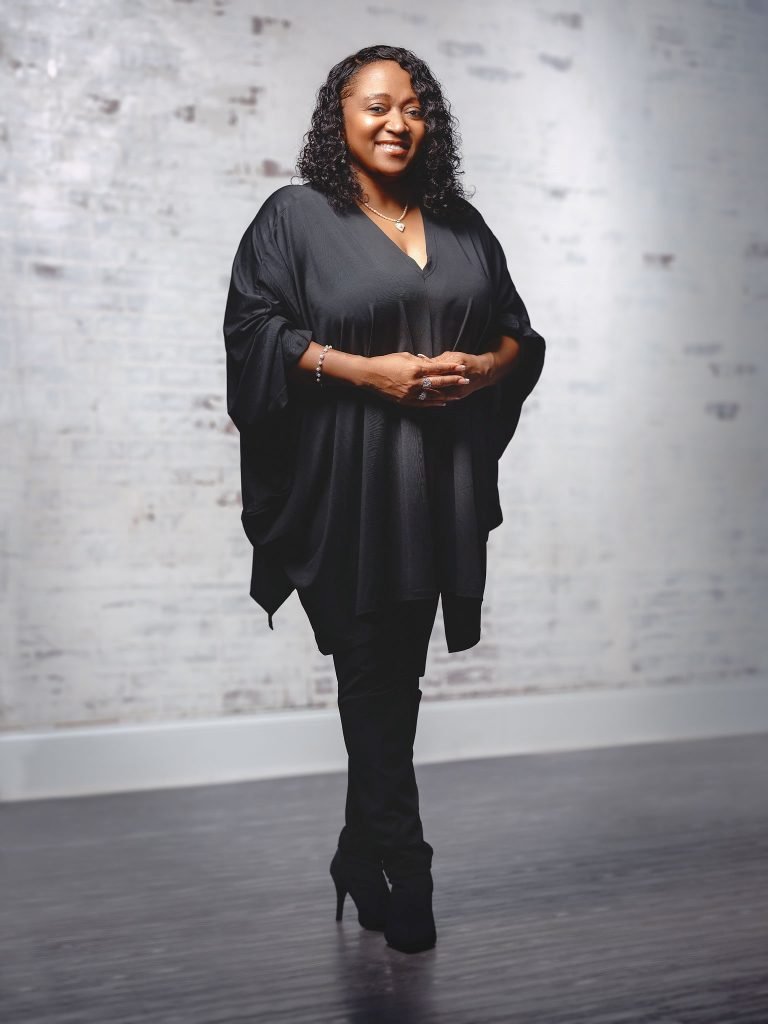 She is one of the proud Authors of the book Shine – The Anthology of Healing, led by Dr. Tonya Joyner-Scott, and has been featured in the book, Greatness Under The Rock (Move That Rock) by Dr. Blanche Penn.  Knox is working on completing her 1st solo book highlighting her journey from childhood to adulthood in Community Service.  She has been a faithful servant in the church, Greater Works Center in Fort Mill, SC, where she was ordained on April 23, 2022.
She has served as the Youth Minister and countless other roles in the previous church before joining Greater Works Center in 2019.   Knox obtained her Ministerial license in September 2018 and has received numerous awards over the years, which include the Mayor's Mentoring Alliance Award in 2018 for Business Partnership of the Year and nominated again in 2020,  the Wells Fargo Community Service Award 2018, and recognition for continued community efforts in 2019-2020, received the Queen City Sisterhood, "Women Who's Made It" Award 2019, received the Non-Profit Community Service Leader Award by To Serve with Love Ministries in 2019. She was recently added as a member of the Freedom Division Advisory Council with the Charlotte-Mecklenburg Police Department. She became the founder and President of the Historic Hoskins Coalition Group to be the voice for the Hoskins Neighborhood Associations, a member of the National Non-Profit Minority Association, Share-Charlotte, to mention a few. Knox owns DocItUp, a document and presentation company, and has been an Executive Director with Total Life Changes, a health and wellness company, for six years.  She is the proud mother of her daughter, Ashlyn Davis and Jayden Davis, both attending North Carolina Central University. Knox aspires to open a Community Life Center in the heart of the neighborhood where she grew up in the Hoskins Community in Charlotte, North Carolina. She plans to spend her retirement years making her dreams as a child reality for this low-income community.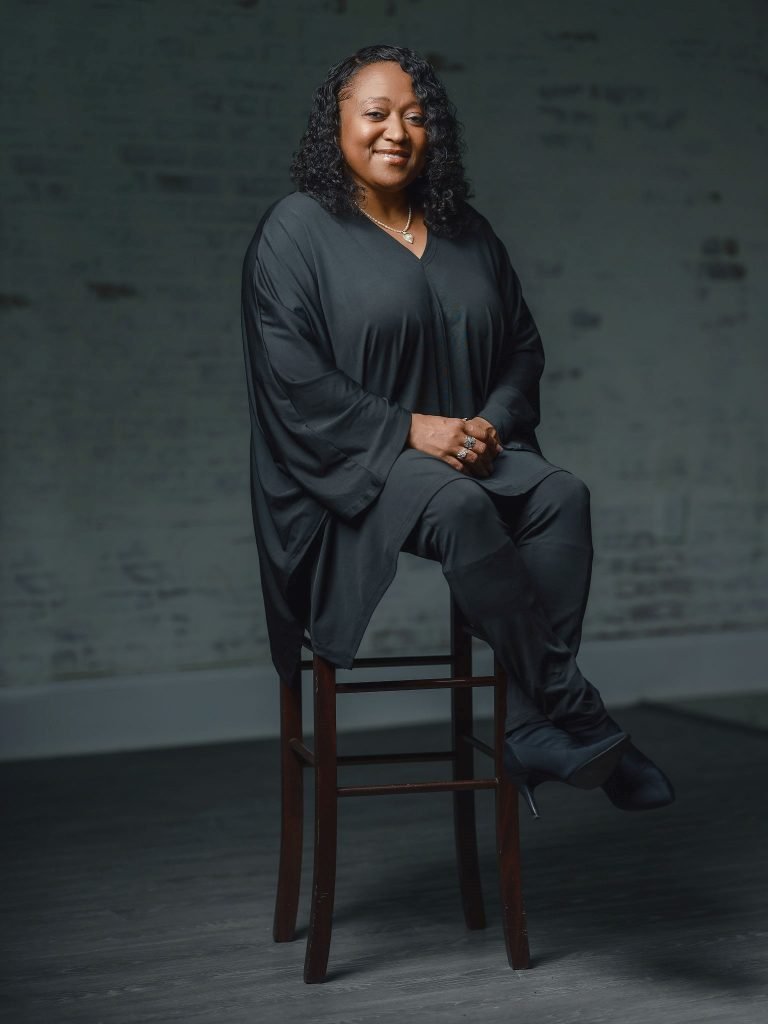 I was born in Jamaica, Queens, New York, on January 15, 1969.  My Mother moved from Concord, NC, after getting pregnant with me to Jamaica Queens, New York, to live with her eldest sister. My father was quite the lady's man.  I am the last of six children.  We all have different Mothers.  The plan was for my Mother to go to New York to get away from my father and to decide if she would continue with the pregnancy.  She initially chose to abort me but got to the facility on the day of her appointment and changed her mind.  After giving birth to me, my mother moved back to North Carolina.  
My biological father
Pay child support
I didn't learn that my biological father was my father until I was nine.  My Mother took my paternal grandmother's advice and found a father for me.  My Mother married when I was young (age 1-2).  Her husband grew to love me as his own.  He had three children from his 1st marriage and never wanted me to feel left out or different. He asked to adopt me to give me his name so that I would never feel left out.  My biological father agreed to give up his parental rights since it meant He didn't have to pay child support.  I grew up believing my adoptive father was my biological father until my biological father resurfaced in a regretful moment around the age of 9.  I was devastated to learn everything I was told was not the truth.  I didn't speak to anyone for almost two weeks.  That was hard for a 9-year-old, but I was very stubborn.  Eventually, I gave in and attempted to accept the situation.  My biological father wanted to spend time with me.  My Mother and adoptive Father agreed to allow him to spend time with me, but it was very rocky.  He constantly told me things that weren't true, was inconsistent with picking me up for outings, and rarely kept any promises.  My childhood wasn't the same after discovering that I didn't have the same father as my brothers.  My adoptive father never made me feel different. I just did because I had an extra grandmother and another family unrelated to my brothers.  I recall this making me sad and feeling isolated.  I had a good childhood, but it came with its challenges.  My adoptive father became verbally and physically abusive to my mother after my youngest brother was born.  He had affairs, and there were constant arguments about inadequate money to run our household.  I would hear my Mother crying at night when my father should have been home.  I watched my mother tolerate heartache, disrespect, and struggle to pay the bills.  As a child, I vowed never to have a husband like him, and I'd never stay with a man that disrespected me, our home, and our family.  Unconsciously, little did I know, it was all embedded in me, and I would later write the course of my dysfunctional marriage and other failed relationships. 
I learnt to be independent, never to let my right hand know what my left is doing, to always keep a secret stash for the husband's missteps, and to always keep God 1st in everything.  I watched my mother work two jobs, cook, care for three children (on her own ), pay the bills, and address any pop-up situation.  In my eyes, she was terrific!  She managed to make it to our events, help us with homework and even put a bicycle chain back on if we needed her to do that: she was an excellent cook and baker and had many other extraordinary skills. My mom was a superhero. I grew up watching her every move and became the woman I am today because of my mother's strength.  I am now a Community Leader in the Historic Hoskins Community where I grew up. I have been operating a 501c3 non-profit organization, A Brighter Day Ministries, for 15 years and another non-profit, 501c3, for three years, A Brighter Day Outreach.  I am also the founder/president of the Historic Hoskins Coalition Group, which focuses on affordable housing, place-based initiatives, and the historical preservation of the beautiful Historic Hoskins Community.  These are my passions, but I also have a 30+ year career in IT Project Management and am now a Senior Scrum Master in the financial industry.  These accomplishments have been obtained while getting married, divorced, raising my children alone and becoming an ordained minister, and being active in my church.  My mother taught me to be a thorough worker, stay focused, and keep striving.  It's what made me who I am today
it saddens me to see no one that looks like me in executive positions. It's been a wake-up call.
My career began in 1991.  I graduated from North Carolina Central University (NCCU) with a BA in Computer Information Systems.  I had three job offers upon graduating from NCCU.  I ultimately decided to choose the one that would allow me to come home to Charlotte, North Carolina.  The job was with what is currently known as Bank of America.  I worked for Bank of America for several years. I was constantly training others who were promoted over me or passed over for opportunities I was more than qualified for, but as one executive shared with me, I had two things working against me…that I was female and black.  I have enjoyed my Information Technology career and all I have learned, but there was a void until I began doing Community work and working with Youth and families.  It has been a roller coaster when I have always had to perform better, know more, and prove more than my colleagues. I have been highly successful, but my worth has gone unacknowledged. I slowly see the people that look like me leaving my current employer, and it saddens me to see no one that looks like me in executive positions.  It's been a wake-up call. 
Most challenging time in your life 
The most challenging has been motherhood and being a single mother,  raising my children, who are now 20 and 21 years old and close to graduating college.  I thought I would be happily married and raising my children with the love of my life.  I never wanted to be a single parent.  I used to pray and ask God never to make me a single parent before I married. Raising my children alone has been extremely hard and, quite frankly, the most challenging job I have ever had in my entire life.  I have learned a lot about myself on this journey.  I am more patient, a phenomenal listener, problem solver, I have learned to wear many hats all at once, and I can listen to 2 children simultaneously with comprehension, so my listening skills are my greatest asset.  I am a better person because of my children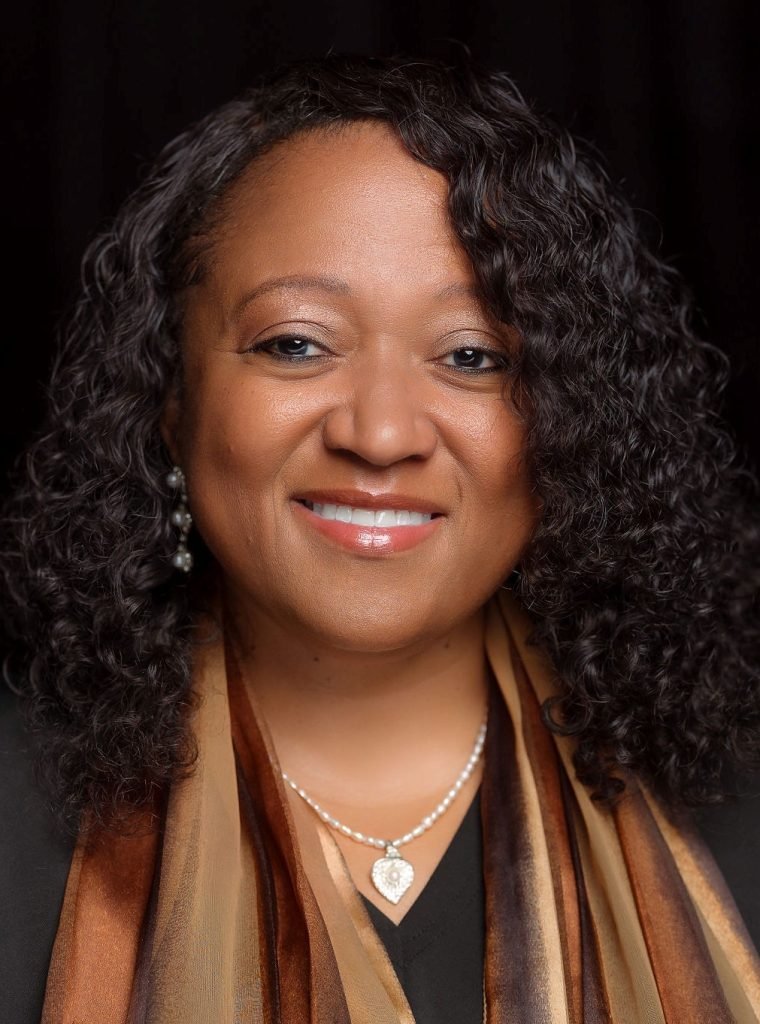 What drives you?
My WHY drives me…My Children.  The moment I decided I was ready to become a mother, any child that God blessed me with would be my number one priority. I was committed to not letting my children go through bad times when I was going through my divorce. We were all going through a divorce, and it was a sorrowful time.  Every time my ex-husband didn't show up, broke a promise, and didn't call, I was there to make it better.  It was hard, but I did what I had to do to take care of my family and for my children to not suffer from my grown-up issues. 
My ex-husband refused to pay child support, and I had to take him to court. I worked side businesses and made money to fill in the gap to cover what needed to be paid. I attended every performance, sports event, award ceremony, etc. I love my two young people with every ounce of me and would make any sacrifice for their well-being. They are my world. I am also driven by the gifts God wants me to ignite daily. I am blessed to arise and know that if I am the best me that I can be, then I am blessing someone else through my obedience.
What is your definition of self-love?
It's the 2-3 mile walks outside every morning where I have alone time with God; it's being okay with being alone; it's the self-care moments where I get my hair, nails, pedicure, massages, facials and sleep to take care of this only temple that I will get in this lifetime. It's knowing that if I don't love God and myself, then I'll never successfully love anyone else. Self-Love is loving who God made me be, to allow mental health checks, and understanding that my joy comes from within
What are some of the happiest moments in your life? 
My ability to go to college, purchase my 1st car on my own, committing my life to Christ, purchase my 1st home, getting married, birth of my children, starting my non-profits, becoming an ordained minister, my achievements, and recognition for good work, when I learned I was enough and joy lives within me, and no other individual defines who I am. I must be my own person and be who God made me to be and not what others would define me to be. I am unique, and I don't ever want to be an imitation of another.  I only want to be who I am and be pleasing to God, my family, and others.  I want to exude confidence in everything I represent.  I can't do that if I am allowing others to define me.
What does success mean to you?
Success means I get to smile through my accomplishments to be proud of all I have achieved, and whatever I have successfully done allows me to continue to grow and have a positive impact on others. If you were to have a masterclass, what three lessons from your life would you teach on
Never give up; stay the course.  I would share perseverance even when things look bleak, don't stop pressing because the blessing is awaiting you if you keep going. There have been so many things in my life that I wanted to give up on, but the push (press until something happens) within me would never let me give up.  There were days that I just wanted to give up and walk away from my career.  It's tough being in Corporate America early in my career and being told that I was limited due to the color of my skin and the fact that I am a woman…two things I am unable to change, nor would I want to. After all, these were my initial gifts from God.  I've trained others that didn't look like me, only to see them climb the corporate ladder.  Even in my current position, it is tough to see no one at the executive level that looks like me.  I still press for the sake of my family and to continue to grow for myself and all I still aspire to achieve.  I will never give up on doing what it takes to care for my family, educate my children, and sustain myself as I continue to be obedient to what God has charged me to do and be.

Believe In Yourself.  There will always be someone that, if you let them,  will discourage you from pursuing your dreams and aspirations. No matter what anyone has to say, always believe in yourself.  After all, there is no bigger cheerleader for yourself than you.  Never stop believing in yourself. I have had many along this journey called "LIFE" tell me I should give up or question why I was doing something that didn't seem beneficial for me in their eyes. When God gave me my 501c3 non-profit, A Brighter Day Ministries, and later my second 501c3 non-profit, many discouraging people asked me why I was doing something that only gave to others and wasn't making me any money.  Well, I beg to differ.  You see, by being obedient with giving back to the Youth, their families, and Seniors, and being a spokesperson for the community I serve on topics such as gentrification, affordable housing, food desert, teenage death, and so many other areas, God has blessed my life.  There have been miraculous events in my life that I couldn't explain when my time of need was upon me.  God made a way and showed me He was right there with me every step of the way.  Bills would miraculously be paid in full, checks from helping others would show up from good deeds, and blessings to always be right on time to fill the gap.  My God is a way maker, miracle worker, promise keeper, light in the darkness, my God that is who He is.  My faith has always carried me and made me believe in myself and everything I knew God gave me.  No man or woman could ever convince me to fall into an earthly plan for what evil had for me.  I am grateful for my mustard seed of faith that has allowed me to blossom and trust the process.

You're Enough! Many people do not believe they are enough because of someone's opinion of them or imposing their beliefs on them.  I would encourage others to know that God made them in HIS image and that they are wonderfully and beautifully made in HIS image, which means they are MORE than enough. People are always attempting to make you believe you are not enough to make themselves feel better or to build themselves up.  I believe in affirmations and resight them to myself daily.  I am genuinely pumped about how wonderfully and beautifully I am made…after all, in HIS IMAGE. I speak life over myself and try to have kind words for those around me. This silences what isn't meant for my good and allows me to shine.  I am enough!  Once upon a time, I didn't believe I was enough, and those were low points in my life.  I didn't think I was pretty enough, smart enough, skinny enough, or confident enough.  Once my prayer life increased and I began to understand and study God's word, I was ashamed for believing I wasn't enough.  I know I am unique and trust God in every breath I take that I am always ENOUGH.  I will take the time to be an encourager to anyone who doesn't believe.  If they'd look at my life and see what I see and open their heart to what God's word says, then it becomes simply…I AM ENOUGH
What are you looking forward to the most in 2023?
Peace of mind, True, lasting Love with my mate for life, financial freedom, my daughter graduating from North Carolina Central University on May 6th, my non-profits continuing to develop and serve, my family working to mend our love for one another, to travel more, to finish my next and 1st solo book, to get more rest and to be more organized
How would you love to be remembered?
I want to be remembered as a loving daughter, mother, sister, and family member that gave of herself for other's well-being, that loved God and family, was a great author and speaker, motivator, innovator, a servant leader that made a difference in community and homes all over the world.