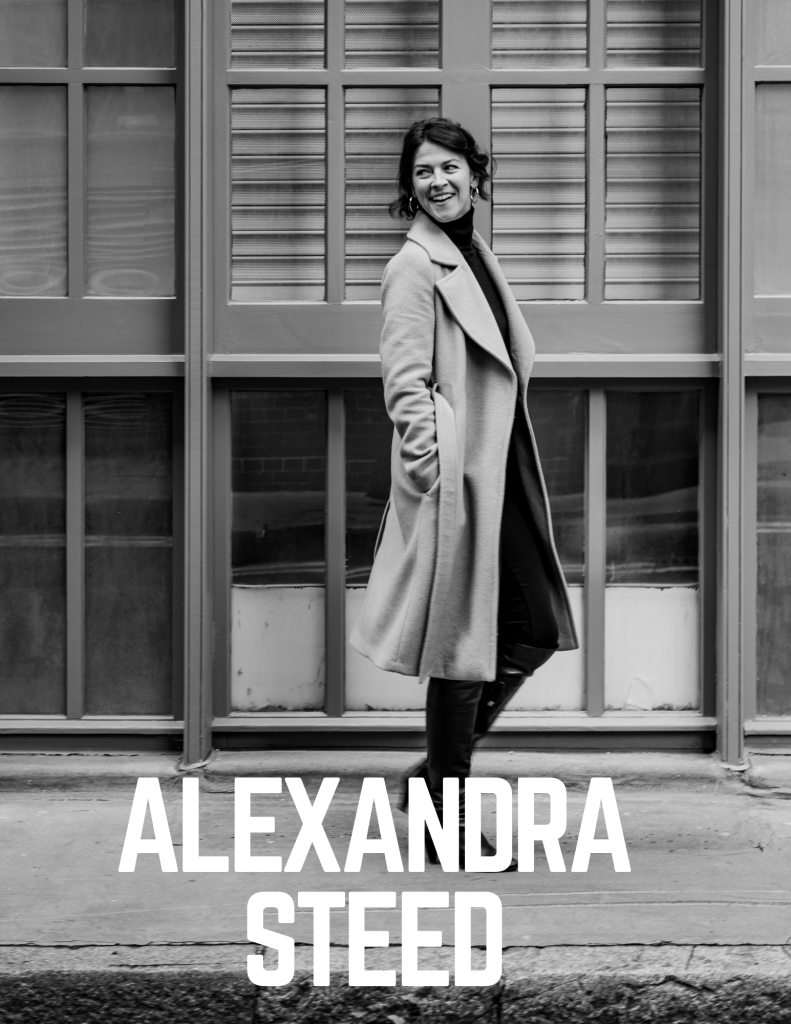 Alexandra Steed has a major interest in landscape, art, and sustainability, and focusses on transforming external spaces that elevate our experience of, and connection to, the natural world. She started her career in Canada, implementing and testing innovative green and blue infrastructure solutions, before moving to London in 2003 and expanding her work to the international field. In 2013, Alexandra founded URBAN, an urban design and landscape practice, with a vision to bring joy to people's everyday experience. Projects range from urban spaces, to masterplans, to regional landscape strategies. At every scale she brings a rigorous approach and a clear vision to achieve inspired outcomes.
Notable projects include: AlUla Landscape Framework and Guidelines, Saudi Arabia, nominated for the Sir David Attenborough Award for Enhancing Biodiversity; SKY TV London campus; and the South Essex Green and Blue Infrastructure Study, winning numerous national and international awards including Tackling Climate Change and Excellence in Landscape Planning, and the World Architecture Festival X Award. Aside from her work at URBAN, Alexandra is a Fellow of the Landscape Institute, Fellow RSA, Design Council UK Associate, Highways England Design Reviewer, and lecturer at The Bartlett, UCL.  Most importantly, she is mother to two beautiful sons.
I saw it as an opportunity to curate and shape the natural environment, infusing my artistic expression into transformative landscapes.
Born and raised amidst the breathtaking landscapes of Vancouver, Canada, my love for nature took root deep within me. From a young age, I found solace and inspiration in the beauty surrounding me. Creativity and artistic expression have been constant companions throughout my life, fueling my passion for singing, painting, ceramics, printmaking, and acting. Aesthetics became the guiding force behind my endeavours.
After completing my fine arts studies at university, I yearned for a more profound connection between my creativity and the natural world. This longing led me to pursue a master's degree in landscape architecture, a perfect fusion of my greatest loves. I saw it as an opportunity to curate and shape the natural environment, infusing my artistic expression into transformative landscapes.
In 2003, I made a life-changing decision to move to London, England, my father's birthplace. This vibrant city became my new home, and it was there that my two sons, Angus and Johnny, were born—my greatest loves. Family and friends held immense importance to me, and I dedicated myself to nurturing the connections I had built in London and Vancouver.
Driven by an unyielding restlessness, genuine happiness for me lies in remaining productive and engaged. I strive to make a positive impact through my work and creative endeavours, constantly seeking to bring beauty and meaning to the world. The appreciation for nature, the pursuit of beauty, and the desire to connect people with their environment continue to define my life's journey—a quest for truth and beauty.
My passions have guided my professional path. As a Fellow of the Landscape Institute (FLI) and the Royal Society of Arts (FRSA), I have influenced urban environments worldwide throughout my career.
In 2013, I founded URBAN with a vision to create landscapes that bring joy and enhance well-being. My designs aim to foster meaningful connections with the natural environment, enriching people's lives.
Beyond my practice, I actively advise and serve on expert panels for organizations such as the Design Council UK and the Government's Office for Place. I share my knowledge as a lecturer at The Bartlett, UCL, and volunteer my time to empower communities and develop inclusive public spaces through neighbourhood plans and landscape visions.
My exceptional contributions to landscape architecture have garnered prestigious awards, including the WAFX Award for innovative solutions to global challenges. I have also received The LI Award for Excellence in Tackling Climate Change and won the Best Landscape Architecture Project in the UK. Additionally, I was shortlisted for the Sir David Attenborough Award, highlighting my dedication to preserving and enhancing biodiversity and ecosystems.
With valuable experience as Principal of Design for AECOM London and Director of Martha Schwartz Partners' London office, I am dedicated to integrating natural processes and systems into my designs. My work and advocacy strive to combat climate change, protect ecosystems, and inspire others to appreciate and engage with the natural world.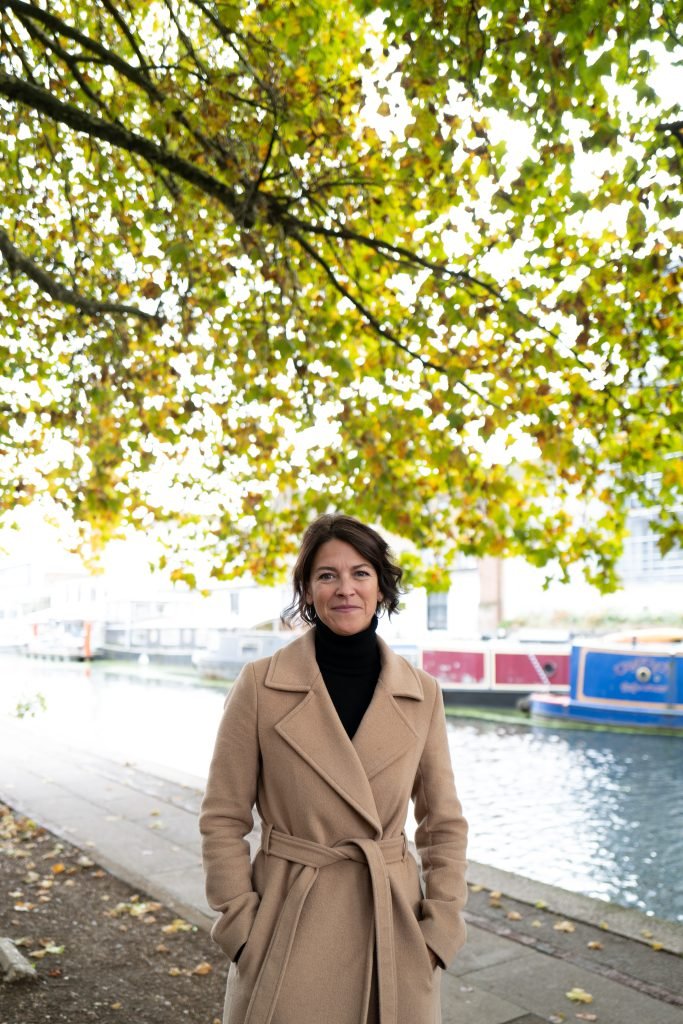 What is your design process?
My design process is driven by a passion for connecting people and their environment in fresh ways. I always start with an in-depth understanding of a landscape, its natural systems and processes, and overlay these with community knowledge and stories. I aim to merge the community and nature harmoniously, creating landscapes that are nurturing, sustainable, and productive.
My vision is to bring joy to people's everyday experiences by infusing an artistic approach into my designs. Each landscape is treated as a unique work of art, fostering new perspectives and expressions.
I engage actively with clients, the community, and stakeholders, exploring possibilities while understanding the physical site. Our designs evolve through collaboration and refinement, revealing the uniqueness of each place.
Collaboration and understanding are paramount to my process. I work closely with my team, clients, and community, exchanging ideas and expertise. This process balances strategic considerations and attention to detail, resulting in integrated designs.
We create meaningful landscapes that enrich lives by connecting people and their environment in fresh ways.
What has been your most challenging work/ design, and what did the experience teach you about yourself? 
One of my most challenging work experiences was during a complex landscape project in the Middle East. Despite the project's intricate nature, the significance of landscape architecture was underestimated by those involved. It often feels like a constant battle to advocate for the proper recognition of the landscape. However, I have come to accept that such is the reality of our world.
During this project, I encountered a group of less than supportive individuals. Despite my team's exceptional work, I became the target of their animosity simply because I was a woman. Dealing with such blatant sexism proved to be both real and incredibly challenging to handle professionally. Nonetheless, I remained determined and persevered, completing the project to the highest standards. Our efforts eventually garnered prestigious awards, but this experience highlighted the importance of seeking clients who share similar values and treat consultants with respect. Working with clients who lack these qualities can be emotionally draining. Therefore, I have learned to be more discerning about the clients I choose to collaborate with, ensuring alignment not only in professional goals but also in mutual respect and integrity.
What inspires you
What truly lights up my spirit are those magical moments in life that leave an indelible mark of inspiration. It's the simple joys of connecting with loved ones, sharing laughter and stories, and building precious memories together. It's also the awe-inspiring sight of a breathtaking painting that stirs my imagination or the captivating melodies of a musical composition that transport me to another realm. Nature, too, never fails to leave me in awe. Whether it's the sunlight filtering through the leaves of a gorgeous tree, a field bursting into a riot of blossoms, the sweet melody of a bird's song, or even a butterfly deciding to land on my hand—those moments are pure magic! They inspire me like nothing else, igniting a desire to bring people closer to the sheer beauty of the world around us. There's so much to take in, and I'm passionate about sharing that beauty with everyone. There is abundant beauty to revel in, and my passion lies in bringing this beauty to the forefront and weaving it into the fabric of our lives.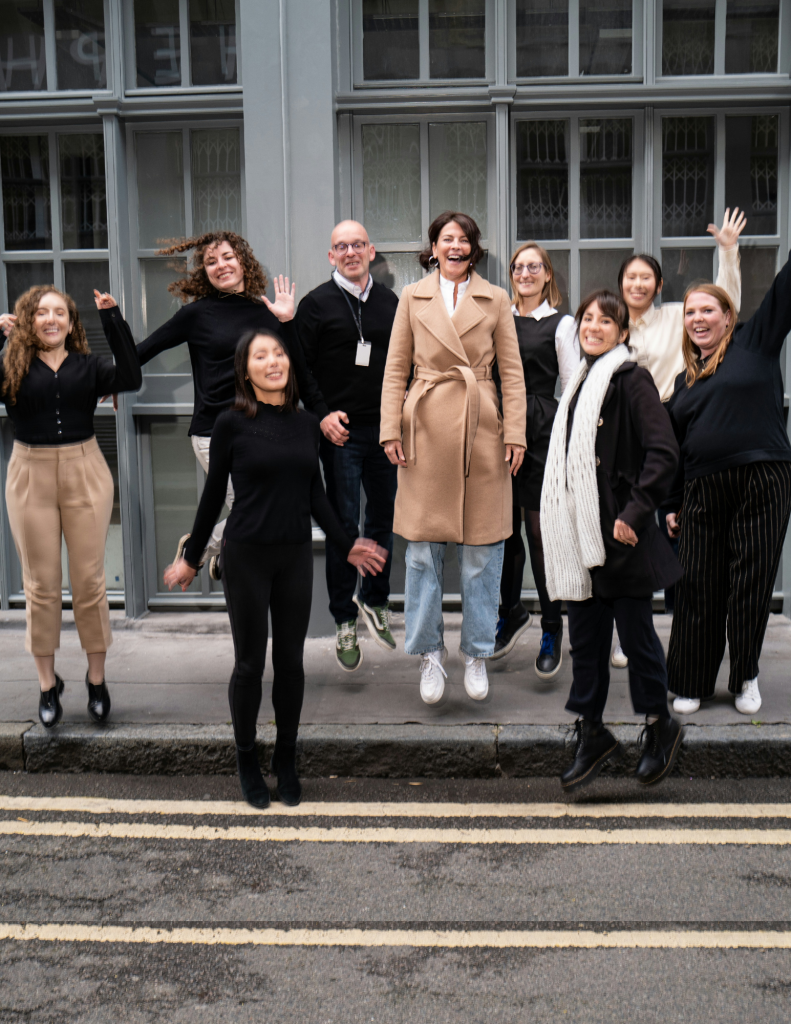 What influenced your career path and transition to establishing your practice?
The decision to start my own practice stemmed from a deep-rooted desire for autonomy and the freedom to pursue my passions without limitations. Throughout my career, I found myself drawn to the bigger picture, fascinated by strategic issues, and motivated to understand what truly drives a company's success. The prospect of charting my path, free from the constraints of others' expectations, became increasingly appealing.
However, the motivation to start my own practice extended beyond my professional aspirations. It was driven by a pressing need to better care for myself and find a sustainable work-life balance. Working tirelessly for a large corporation, constantly travelling, and being separated from my young children took a toll on my well-being and the harmony within my family. I recognized that the traditional corporate structure was not conducive to prioritizing the needs of my loved ones. By establishing my own practice, I could dictate when, how, and with whom I worked. This newfound flexibility allowed me to create an environment where I could excel professionally while nurturing my family. The journey of entrepreneurship has empowered me to do excellent work alongside remarkable individuals while placing my family at the forefront of my life.
How is URBAN reconnecting humans and the environment? 
Our approach to connecting people with nature is rooted in the belief that the landscape is the bridge between people and the natural world, manifesting our relationship with nature. Through our landscape-led approach, we delve into comprehensive studies of the environment, mapping layers of ecological and social information to understand the context and potential of the place thoroughly. By engaging in workshops with various stakeholders, community organizations, and experts, we gather valuable insights that enrich our understanding of the landscape.
Our designs are guided by the principles of healthy ecological functioning, ensuring harmony with the land, water, and air. Critical strategies for connecting people with nature include establishing regional parkland to provide an integrated landscape framework, building habitat connectivity to support ecosystems, integrating water management systems to enhance resilience, harmonizing agricultural practices for climate change and biodiversity, and revealing and celebrating unique landscape features. Additionally, we emphasize the importance of holistic planning for growth and development, guiding sustainable practices that respect and coexist with nature.
By shifting our focus to the land and engaging the whole community, we tap into the intelligence of nature, leading the way towards sustainable development. Through this approach, we foster a harmonious relationship with the natural environment and unlock countless benefits. By implementing living infrastructure and embracing a rehabilitated relationship with the land, we pave the way for greener, healthier, and more sustainable futures for all.
URBAN has a huge emphasis on collaboration, how has this impacted the organization? 
Collaboration is at the heart of everything we do at our company, and it has truly transformed our approach. We believe in working closely together within our team and with our clients, stakeholders, and community groups. This collaborative mindset helps us refine and shape the best ideas and solutions. We value the importance of listening and embracing feedback throughout the entire design process, from start to finish. Our success lies in our ability to establish, nurture, and sustain dialogue, cross-fertilization, and share experiences, knowledge, and expertise among all members of our integrated team. This collaborative and fresh approach is woven into every project we take on.
When creating beautiful landscapes, we fully engage ourselves in exploration. We team up with clients, communities, stakeholders, and other professionals while immersing ourselves in a deep understanding of the physical site. This allows us to envision many possibilities and ultimately craft the most elegant and meaningful designs that truly reflect the essence of a place. We approach our work with open eyes, bringing our ideas while remaining open to learning, adapting, and working harmoniously with the contributions of others. Our designs go through an iterative process, where we refine and fine-tune until we discover the perfect solution that showcases the unique character of each location. It's a sensitive and collaborative approach that brings out the best in our work, leaving a lasting impression on every project.
How do you spend your free time?
When I have free time, you'll often find me hanging out with my lovely sons, Angus and Johnny, along with our charming dog, Silvie. One thing that lights up my day is going on long walks in the most stunning landscapes, particularly on the coast. Whenever possible, I love swimming in the ocean.
Connecting with friends is very important to me, and I often find myself at the pub after work for a quick drink to catch up with friends and have a few laughs. Oh, and I can't forget about my weekly Pilates sessions! It's not just about staying fit; it's about laughing, stretching, and being rejuvenated by my fabulous friends. I also adore reading. There's so much wisdom out there, and I can't resist diving into books to learn from the insight of others. For me, life's all about adventure, connection, and continual learning.
What does your next chapter hold?
I have a book coming out soon called Portrait to Landscape. It's all about shaking up our perspective of the world, shifting from a narrow focus on humans to a wide-angle view that embraces the beauty and importance of nature. The disconnection between people and the environment has led to epic issues like climate change, ecological collapse, and global health crises. But there's hope! We can start healing the planet by restoring our connection with the landscape. 
Alongside my book project, I'll be continuing my work at Urban and juggling my commitments to the Office for Place, Design Council, and teaching at the Bartlett. Whatever life brings, I'm ready to dive right in.