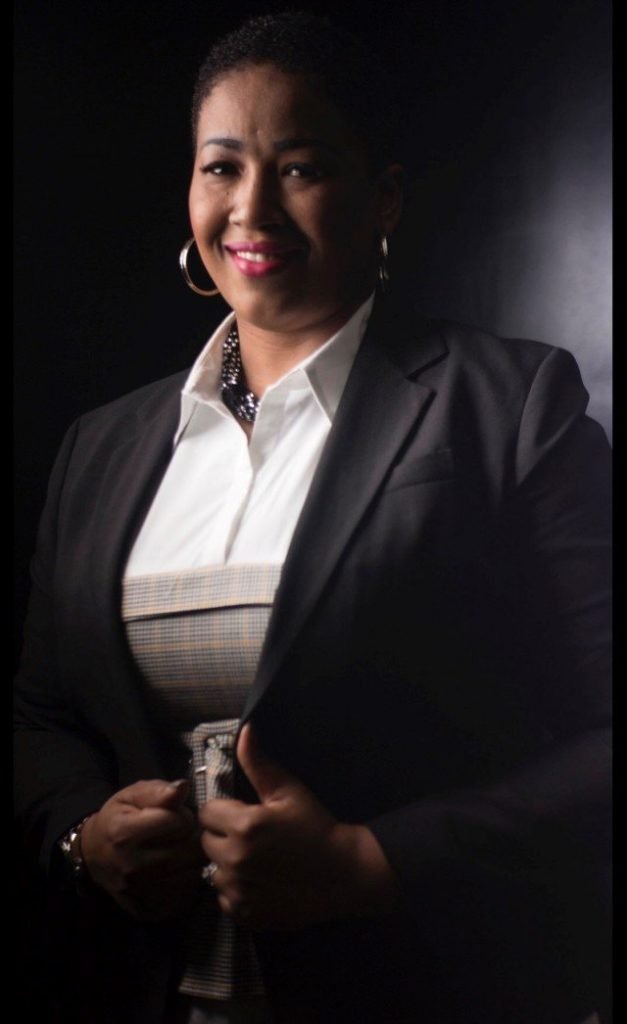 Cherlene Adewunmi has been in the Community Association Management and Real Estate Industry for over 17 years, managed portfolios with assessed values of more than 600 million and assisted with the implementation and management of multi-million dollar amenity centers. She is also Founder of a 501c3 Charitable Organization which assists individuals with housing and life application skills.
Where were you born?
I grew up in a small town in South Florida with my step-grandparents. My childhood was hard because my mother was addicted to drugs and my father lived a life of crime. The obstacles I faced early on in life propelled me to live differently than I was accustomed to seeing. School and education were a passion of mine and even though I didn't have support from family, I pursued every opportunity to learn more and become greater.
Please tell us about experiences that shaped who you are
School was a refuge from my home life. It was there that I found people who believed in me, it was there that I found help and friends from both educators and students. These experiences gave me a desire to learn and grow.
What was your first job?
The first job I had was as a waitress which I was fired from, because my boss said that I wasn't good at it. My second job was in Corporate America as a Special Service Representative. In this position I learned to use my problem-solving skills. It was a large company and the division I was in had only a few people to resolve all complaints before complaints reached the owner. I ended up one of the top problem- solving representatives.
How did you transition to what you do now?
The journey to owning my own Community Association Management Company, Real Estate Brokerage and Real Estate School started when the company I worked for relocated out of state and I had to enter a new career field. The company I loved provided me with a great severance package which I was going to use to further my education. But through a series of life events, I wasn't able to get another job as fast as I thought and money was running low. I ended up accepting a job I was overqualified for as a concierge but because that was the only opportunity that was presented, I accepted it. Within three months, I was the Assistant Director, soon after, I was introduced to Builders and Developers who were watching my work-ethic and I began my career in community management, real estate and property management.
What prompted you to start premium solutions?
Starting Premium Solutions Group was due to being in the industry for more than 10 years, having been trained by great leaders as well as having some of the largest portfolios in the area, I knew I could do better that most companies that was out there. I began to see huge opportunities to apply my problem-solving skills and experience to an industry where people only lasted a few years. I began to look over all I possessed and Premium Solutions Group emerged. Premium Solutions is to provide the highest solutions to any given situation and is based upon my experience.
You have a huge fantastic family. How has this challenged you and what's the most rewarding thing about it?
Yes, we have a huge family which includes eight children ages 18 to 27, we also take care of my sister who is 20 years of age and we have three grandkids. At a very young age I always wanted a large family and I wanted to be a great mother. I know now that God heard my silent prayer. Growing up I hated not having a healthy family, with that being said, when I started my own family I made sure to be there for my children. My career path allowed me to be home, attend school functions and work at the same time. As an entrepreneur and hard worker, I always looked for avenues to generate additional streams 2 / 3 of income to contribute to a better lifestyle for my family. My desire is to show my children they can become whoever they want to be if they set their minds to it and for them to push past all limitations to reach their dreams.
What principles have you used to keep your family close and grounded?
My main principles are, "practice what you preach" and "actions speak louder than words". I've learned that as parents we say many things, but we don't live it. My life is rooted in Christ and because of where I come from and the life I get to live, I want my children to know that Christ comes first, and God is always there to help along the way in this journey called life. I let them know to never compete with anyone for we are all equally valued by God, yet we are totally different. We all have different callings and when we embrace them, we enjoy life a lot more.
You have been married for a long time what has kept you both going strong?
Give two people the same situation and more than likely they will go about it differently. Instead of allowing my childhood and some parts of my adulthood to define me, I chose to press against the status quo. Sola and I have been married for 17 years now and for both it's our second marriage. When deciding to get married my desire was to build family where there is a mother and father's voice. Since, we have children from both America and Nigeria this was extremely hard at times but for the most part, it has been amazing. I had a desire to be a mother, therefore I was use to challenges and I confidently accepted my position as wife/mother. With my role came responsibilities, I know how it felt to not have a mother to raise me, so I did my best by praying and seeking the help of the Lord with this assignment and that was to make sure I had a healthy relationship with all eight of them.
We hear a lot about relationship goals which is a trend now, what advice would you give single people in approaching dating and marriage?
I think many singles are euphoric when it comes to the idea of marriage. It's hard work. My advice is to define the role of each person wife, mother, business owner, husband, father, minister, etc., and write down the responsibilities these roles require. Use this to ask questions because a major cause of divorce is lack of communication and unmet expectations. The other is making sure God is at the center of the relationship. This means each person must have a personal relationship with Christ. We go to the Lord first and then we go to each other. This takes most of the disrespect and the selfishness out and helps us to love like Christ loves, unconditionally.
What keeps you going?
Living my purpose, knowing who I am and what I'm called to do keeps me going, even when tiredness settles in. In these hard times, God has a way of allowing me to see my sacrifices and this always help, preventing me from giving up and giving in. I have an honor of being able to look over the first phase of my life and see the sacrifices I have made and for the most part it has been well worth it, because destinies have been changed for the better. I truly believe in living the life God has predestined for me. Once we're able to recognize that getting up every day has meaning, that fighting and pressing forward has meaning, it makes things a little simpler in this sometimes-complex world.
What are you working on now?
What am I working on now? OMG!!! I think this is the hardest question asked. Well for one, my children are older now so it has given me more time to think about this next phase of my life. There has been a lot of pain, countless mistakes, and great miracles and in the end everything has been worth it. It has drained me so I am taking my time building me again and I plan on giving back to the world things I have learned and help others in business, ministry and family. This time I will be doing it with a lot more wisdom.