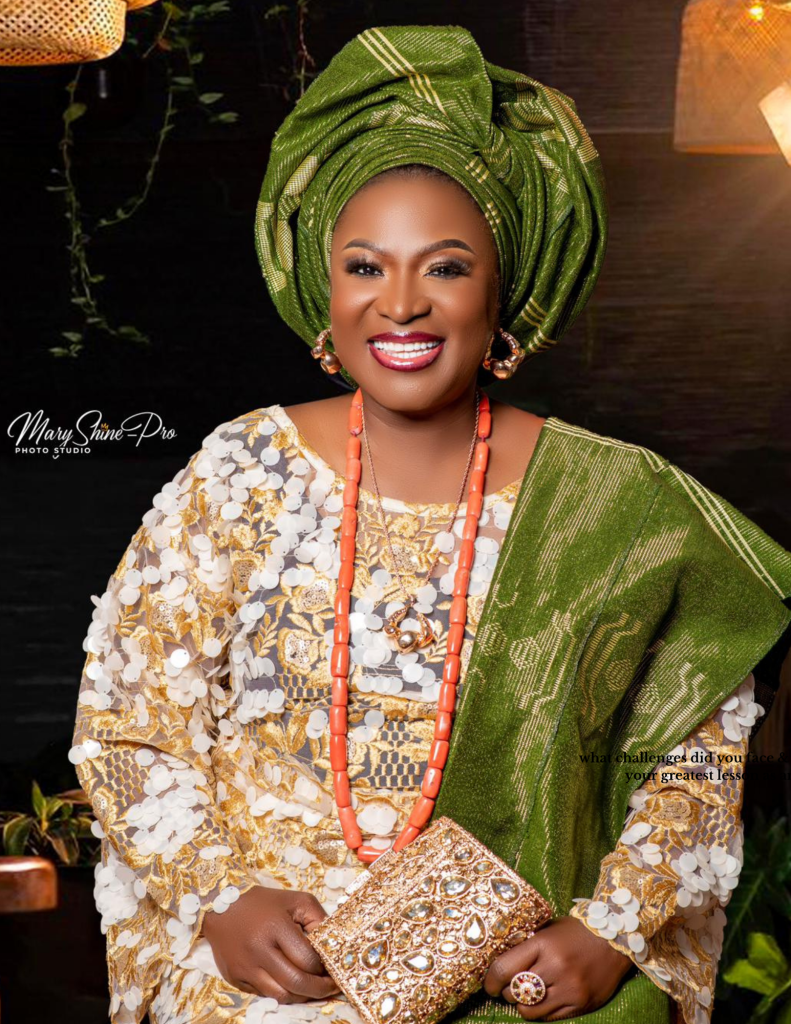 Princess Dr. Badewa T. Adejugbe-Williams, is an accomplished Educational Specialist, Educational Therapist, Director, Producer, Stage Manager, Actress and Model. She earned her Bachelors of Arts (B.A.) degree with a double major in English and Drama, and minor in Journalism. While earning her B.A. She became the first Black Stage Manager of theatrical productions at her university and  stage-manage the university's stage productions for three years in a row. she was recruited by the Anniston Playhouse to stage-manage productions such as the opera, Gianni Schicci, and Arthur Miller's Death of a Salesman. She had the opportunity to co-star with the Tony Award winning actress Virginia Capers in Omalingwo, an original play written by the Nigerian playwright, Dr. Nkeoye Nwankwo. 
She later joined Virginia Caper's Lafayette players where she acted in numerous plays and left to take on the role of Shirley on the TV show Amen. She did voice over for the movie Ace Ventura starring Jim Carrey. Believing in propagating our culture abroad, with the goal to lead to better understanding of whom we are, Ms. Adejugbe-Williams went on to act in, direct and produce Wole Soyinka's Death and the King's Horseman which was reviewed by the Los Angeles Times, Drama-Logue, and LA Weekly.Dr. Adejugbe-Williams was sought after by Shelley Jensen to stage-manage the original play Beauty Shop which she edited at the world-famous Wilshire Ebell Theater. As a Stage Manager and Director/Producer, Ms. Adejugbe-Williams worked on plays at the Beverly Hills Theater 40, Apollo Theater in Los Angeles, and the Old Globe Shakespearean Theater in Hollywood. With the success of her production of Death and the King's Horseman, she formed her own film production company, La Da Ma Pictures Incorporated, which developed and sourced for funding for the movie scripts, Dolemite, Toothfairy, Dub Man, Black Crane, and A Gentleman's Game.
Dr. Adejugbe-Williams is currently the General Manager of the Abuja Film Village International Ltd,  the Chair and Executive Director of the Nigeria Diaspora Summit Initiative (NDIS),  founder of the Royal School of Educational Therapy Foundation.
My family taught me to be proud of who I am, to be compassionate, patient, generous, and to accept the responsibility that "if you can, you do! If you have, you give!".
My background and early life experience shaped my existence and informed my purpose in life. I was lucky to be the last of seven children, spoiled rotten especially by my siblings and dotted upon by so many when growing up. As a precocious child of the Adejugbe Royal  family of Ado-Ekiti, when I was growing up, I was recognized everywhere. I was always on the move, always on the streets meeting and interacting with everyone within and beyond my community. I was a young socialite! My siblings, at gatherings, would regale us with stories of how I would daily visit all the market women in our hometown, from dawn till dusk and would arrive home with bags of goodies from these women, and each time my parents bought me new toys or clothes,  I would then turn around and take all my old and some new toys and clothes to these women  to give to their children. 
My parents were staunch members of our society, well  respected by almost everyone. My father had a magisterial and distinguished presence that personified aristocracy, royalty and respect. Everywhere he went, people respected and listened to him. He was the voice of reasoning and I grew up watching him effectively settling disputes. This is one characteristic that I believe rubbed off on me as evident with my ability to settle disputes even amongst the most cantankerous personalities. People were and are usually baffled by my patience and listening skills. I learned compassion, generosity and persistence from my mother. I don't think there was anything my mother wanted to accomplish that she didn't accomplish. I cannot recall anyone ever saying no to her for anything. She was generous to a fault. She was the first of many and was considered one of the wealthiest women of her time in our state when I was growing up. These two imposing personalities shaped the trajectory of my life. My family taught me to be proud of who I am, to be compassionate, patient, generous, and to accept the responsibility that "if you can, you do! If you have, you give!". With these lessons, I have been able to mould my life and career choices. My initial career path was the Entertainment industry.
What have been your proudest moment?
I have a few proud moments in my various careers. As a thespian, the fact that those of us in the late 80s and early 90s broke down walls in Hollywood became a defining moment for our various careers. I am very proud to see so many Africans on screen now. 
Next step? We need to define who we are by telling, directing and producing our stories as well. 
In Education, my proud moments are too numerous. I am proud to state that most of the students I ever worked with made significant improvements which could be attested to with their improved standardized assessment scores, better socio-emotional well-being and transitions into either an inclusive General Education learning environment or assimilation into a working environment. A lot of my past students still communicate with me to this day. That is a joy, to know that I impacted their lives so much that they of their own volition reach out periodically to either check on me or to update me on their lives accomplishments. This is huge considering I primarily worked with learners with developmental disorders and learning differences. 
Another proud and defining moment for me personally, not really careerwise, is from my volunteer work with the diaspora community. First, with the Nigerians in Diaspora and Alumni Network (NiDAN). We are a group of Nigerians from the diaspora who are changing lives by contributing our quota to national development and youth engagement.  Also, my work with the Nigeria Diaspora Summit Initiative (NDSI) and our partnership with the Nigerians in the Diaspora Commission (NiDCOM). Since 2018, we have been organizing the Nigeria Diaspora Investment Summit (NDIS). With this partnership, our Team has contributed significantly to the socio-economic development of Nigeria and we continue to improve the lives of so many Nigerians, especially the youth and entrepreneurs. WIth the summit, we have been able to change lives by connecting entrepreneurs and the public sector with investors and/or technical partners. We have even attracted funding in the form of grants for some sociopreneurs. I cannot be prouder of our work and what we have accomplished these past few years.  
From your experience what challenges do upcoming actors and actresses face ?
With diversity on the screens, half the battle is won. A challenge I see is the push back from some African Americans who feel that Africans should not play roles meant for African Americans. What they are not considering or wilfully neglect is the fact  that Americans portrayed  Africans for decades. We  need to even the playing field and be deliberate and persistent; beyond this, we have to be judicious and better than most in our crafts. 
What challenges did you face and what has been your greatest lesson as an outlier

While at the universities for my Bachelors and Master's, I was always working in theater as a Stage Manager with the hope of transitioning to directing plays and eventually movies. So, after moving to Los Angeles in the mid 80s, I was always auditioning for roles in movies and television production. This period was when I met a lot of challenges because Hollywood was not ready for Africans. When auditioning for roles in movies and television productions in Hollywood, the feedback I most often got were,. "You don't look or sound African! "You cannot play an American because you are not an American". After  hearing these a couple of times, some of us Africans banded together and started producing and performing in our own productions. A close Nigerian friend at UCLA who was getting her Doctorate degree in Theater Arts started writing, directing and producing her own plays based on Nigerian culture and she staged the plays at the UCLA International Student Center. I acted in a couple of her plays and it was during this time that I met my mentor then, Ms. Virginia Capers, a Tony Award winning Actress. We were both cast members in one of the plays at UCLA. 
Ms. Capers believed in my talent and encouraged me to keep auditioning for roles. She introduced me to some Hollywood casting directors and executives and this was how I got my first break as a professional stage manager. With the recognition of being a professional stage manager, I started my Stage and Film Production Company, La Da Ma Pictures Inc., in the early 90s. We produced a couple of plays and bought the option to produce four major film projects. The intrigue with our cultural plays and the publicity mileage from the reviews of our plays in the local newspapers and industry magazines I believe were major contributors to the rise of Africans as consultants for African related productions in Hollywood. It was exhilarating for me, even after years of deferring my film production career, to sit at tables with production executives to discuss African and nonAfrican related projects. The lesson for me was and still is that we have the power to shape our destinies, we just have to be deliberate, tenacious and resilient. 
What do you think of the "Metoo" movement and does its voice speak for what is considered the minority groups in the Entertainment industry?
The MeToo movement should have started decades ago. In those days, the common saying was, if you are desperate for the part, your back may have to be on the couch. Minorities cut across race and gender. If its voice speaks for minority groups, this could be subjective. As a woman, women are considered to be minorities, I would say yes, it does. As an African or African American, I am not so sure. Be that as it may, for us to be heard and seen, we have to step up and show up. We should not relegate our pains for others to tell.
We have to be our own voices and advocate for ourselves. We should be mindful of our dignity and our self-esteem. No one should have the power to alter these two prizes. Some may be afraid to speak their truths and/or speak up against abuse because Hollywood can be unforgiving and they may be blacklisted from getting roles and offers; but being in the entertainment industry should not be someone's only career choice. I am optimistic though that with the MeToo movement, some privileged oppressors would think twice before propositioning others.
You work with people with special needs, what inspired you to this path? 
The credit for this are two of my greatest joys in life, my twins who were diagnosed with special needs. I saw the signs by the  time  they were two years old. As a parent, your child's challenges and battles become yours. So, I took it upon myself to do all my possible best to help alleviate their struggles, and in so doing, I embarked upon a pertinacious journey of research and the quest for intervention and/or cure if attainable of neurodevelopmental (neuro=brain, developmental=body) disabilities, the impairment that affects either one or the combination of cognitive, perceptual, language and physical characteristics of a person. 
I have accepted that serving the population with special needs has to be my purpose in life. This journey led to the establishment of my nonprofit foundation, the Royal School of Educational Therapy Foundation in Abuja, FCT.  We are committed to researching and profering interventions to remediate learning and socio-emotional challenges. We amplify the voices of persons with special needs, that though they may have some areas of weaknesses, they should also be celebrated for their strengths and be recognized and included as members of their societies. We were able to do this successfully with the support from Voice in Nigeria and the Public Affairs Section of the US Embassy Abuja. Our students were able to come up with a story that the great Nollywood film director/producer Ambassador Lanecelot Imasuen helped us in turning to a docudrama that shows the plights and the abilities of persons with special needs. 
My commitment to the population with special needs is one that will not stop till we can dispel the diagnosis and eradicate neurodevelopmental.
What is the greatest misconception towards people with special needs?
The misnomer that persons with special needs have no abilities, that they are different or unworthy or maybe even cursed!! What absurdities!!! We need to dispel these and we need to do so now!!!!! EVERY SINGLE ONE OF US has strengths as well as weaknesses, ours just may not be neurodevelopmental in nature. 
What are the greatest lessons you would share with us from your rich life's journey?
Be able to look in the mirror and feel good about who you are. The only way to do this is by showing piety towards God. You have to have that belief in a higher power in order to be pious. Likewise, be true to yourself. Do not live your life to please others, but to appease your conscience.  
What is next for you?
To be able to leave a legacy of goodwill. God has been faithful and has blessed me in partnership opportunities for many projects, from film and entertainment to education and agriculture. I have a strong network of like-minded people who I collaborate with on many projects. We are relentless in our aim to continue to impact as many lives as we ultimately can.