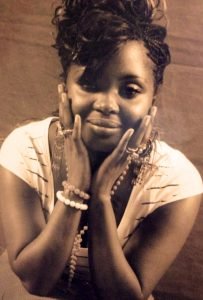 My early life was spent in Uganda up until the age of five. I was born in Uganda, the short time I spent in Uganda I remember the quality of our traditional food and culture was quite different compared to the western world I am in now. Ugandan culture was more inclusive than exclusive, the qualities instilled in me was that family comes first.
How was school life for you?
I had both great and challenging experiences in school. Challenging at times as I had two cultures in me, the African and the western culture. During my school days I was trying to understand my identity as an African growing up in the United Kingdom as I was mixing with a lot of European children of who I was learning from.
What was the most defining moment in your life?
When I was honoured with a humanitarian award and the day I graduated from University, growing up I was told I was unable to achieve both of these two milestones by certain individuals within the community, at the time I was seen as a very stubborn and fearless child in the community.
In your opinion are the youth misunderstood?
I believe some youth are misunderstood especially those that have been groomed within their communities or that are faced with identity issues. This is because the communities in the western world are more exclusive rather than inclusive, everyone minds their own business only a few care to get involved where there is a troubled child.
What motivates you?
What motivates me is change, change has the ability to give you the drive to see new experiences and to create a new story of your life
What achievements are you most proud of?
Am most proud of my book and becoming an author as this gave me a voice to reach people I wouldn't otherwise internationally, using my voice to enlighten people and also getting the feedback of gratitude.
Secondly, all the awards I have been given whilst empowering people and the businesses that I have opened up, becoming my boss.
What are you most grateful for?
Am most grateful for the wisdom that God has given and is still giving me to empower people and the ability to create.
What key advice would you give young driven women?
I would encourage young women to love themselves and find their gift in life, everyone is blessed with a gift, use that gift to become a cultural capital of their country. It's been noted that "show me a woman and I will show you civilisation".
How would you like to be remembered?
I would like to be remembered as a people's person, someone who helped to achieve goals in life, a person of impact and not influence.
What do you do in your free time?
I read a lot of books, I like to listen to music and I often go horse riding and play tennis with my friends. I love playing the saxophone.
About Caroline Namugabi
Caroline has Bachelor of Science in Psychology and Criminology, Masters of Sciences in Forensic Psychology, Master of Science International Business, is the founder of Thinktank720 Organisation and recipient of the Mayor's Award 2020.